Joe Carnahan May Direct Low-Budget Actioner 'Stretch' Before Moving On To 'Death Wish'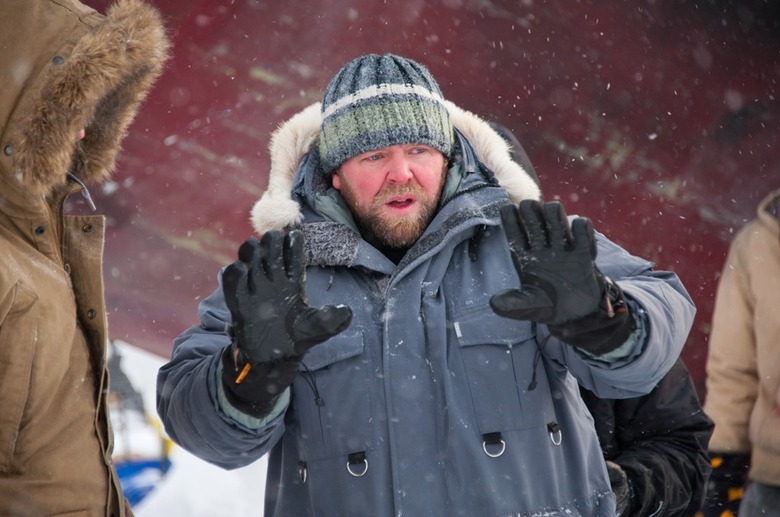 It's a damn shame that Joe Carnahan's gritty Daredevil reboot never got off the ground, but at least the filmmaker's got plenty of other projects to keep him busy. Among them are a remake of Charles Bronson's Death Wish and the Groundhog Day-ish actioner Continue, but first, apparently, he's going to do the low-budget Stretch with Patrick Wilson. Don't worry, that's not "Stretch" as in "Armstrong." As far as we know. More after the jump.
Word of Stretch also got around at the American Film Market, where it is currently being sold. However, details — such as who wrote the script, what it's about, or when it'll get going — are sparse at the moment. All we really know is that it's an action film starring Wilson.
The fact that it's being backed by Jason Blum's Blumhouse Pictures, which was behind Sinister and the Paranormal Activity series, might hint at a darker tone. But then again, the company's varied offerings additionally include comedies like The Tooth Fairy and The Accidental Husband. IM Global, whose projects include Dredd 3D, Before Midnight, and The Babymakers, will also produce.
Stretch marks a reunion for Carnahan and Wilson, who previously worked together on 2010's The A-Team, as well as for Wilson and Blum, who first crossed paths on Insidious. Wilson most recently had a supporting part in Prometheus and a starring role in CBS' now-cancelled A Gifted Man, and will next re-team with Insidious director James Wan for Conjuring.