George Lucas Will Give Most Of His $4 Billion From Disney To Charity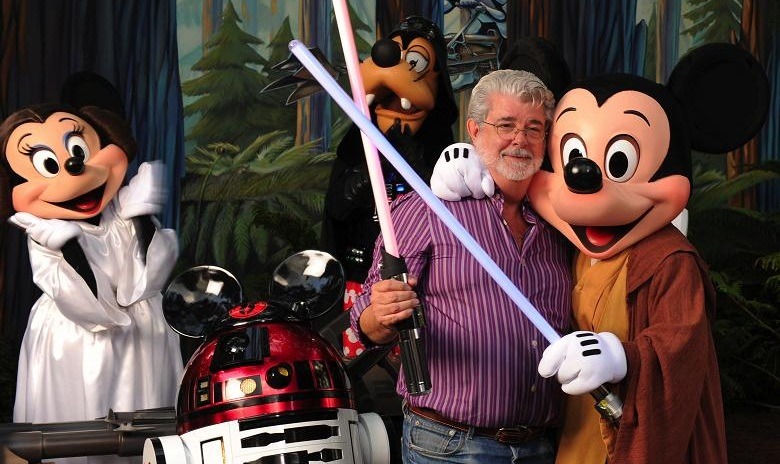 George Lucas and Lucasfilm have given fans plenty to grumble about over the past decade, but as Disney prepares to take over the company, the filmmaker is going out on an undeniable high note.
In 2010, Lucas committed to donating most of his wealth to charity by signing the Warren Buffet and Bill Gates Giving Pledge. Now that he stands to make $4 billion from the Disney sale, he plans to put his money where his mouth is by donating the bulk of the proceeds to charity. Whatever you think of his work, that's an act that deserves serious kudos. More after the jump.
Lucas explained his decision in a statement. "For 41 years, the majority of my time and money has been put into the company," he wrote. "As I start a new chapter in my life, it is gratifying that I have the opportunity to devote more time and resources to philanthropy." The move isn't Lucas' first brush with charity. Over the years, he's also given to the Film Foundation, Stand Up to Cancer, and the Make-A-Wish Foundation. In 2006, he gifted $175 million to his alma mater USC through Edutopia.
When Lucas initially signed the Giving Pledge in 2010, which invites the country's richest people to donate most of their wealth to charity, he issued a statement expressing his passion for education improvement:
I am dedicating the majority of my wealth to improving education. It is the key to the survival of the human race. We have to plan for our collective future–and the first step begins with social, emotional, and intellectual tools we provide to our children. As humans, our greatest tool for survival is our ability to think and to adapt–as educators, storytellers, and communicators our responsibility is to continue to do so.
Look, this doesn't change the fact that Episodes I-III sucked, or that he really should've resisted tinkering with Episodes IV-VI. But the next time I complain about those things, I'll do so with the knowledge that the man behind those decisions is a singularly caring and generous individual. How great to hear that his last major act as owner of Lucasfilm will be such a positive one. [Source: THR]