Universal Considering 'Locke & Key' As Feature Trilogy With Alex Kurtzman And Roberto Orci Writing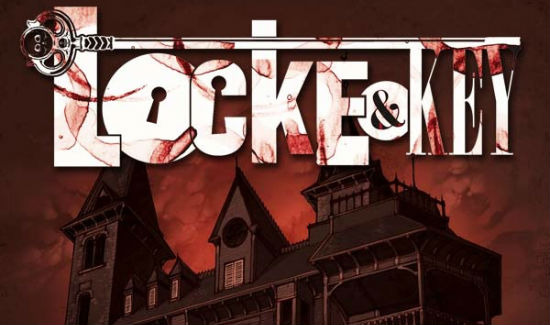 Hopefully Locke & Key fans didn't shut away their hopes of seeing the comic book series in live action, because a new door to that reality might have opened. A report from Latino Review states that after
for the show 
based on the Joe Hill graphic novel
, Universal entered the mix with an eye on making the property a feature film trilogy. Screenwriters Alex Kurtzman and Roberto Orci, who are currently penning The Amazing Spider-Man 2 for Sony, were producers on the show and will reportedly not only fill that role on the movie, but will write it as well. Read more after the jump.
This news comes as part of a huge
article that also has some killer
.
Locke & Key is a comic book published by IDW, that's been ongoing since 2008. Each several issues tells a different story arc, hence Universal's idea for a trilogy if all things work out (and are true). Here's the
of the first volume of the series called Welcome to Lovecraft:
Acclaimed suspense novelist and New York Times best-selling author Joe Hill(Heart-Shaped Box) creates an all-new story of dark fantasy and wonder:Locke & Key. Written by Hill and featuring astounding artwork fromGabriel Rodriguez (Clive Barker's The Great and Secret Show, Beowulf),Locke & Key tells of Keyhouse, an unlikely New England mansion, with fantastic doors that transform all who dare to walk through them.... and home to a hate-filled and relentless creature that will not rest until it forces open the most terrible door of them all...
And here's a trailer to the failed pilot:
An e-mail to Universal has yet to be answered so consider this a rumor. Still, it's nice to know that Hollywood has yet to give up on this popular franchise, even if this never comes to pass.