Columbia Acquires 'Foxcatcher', From 'Moneyball' Director Bennett Miller, For Fall 2013 Release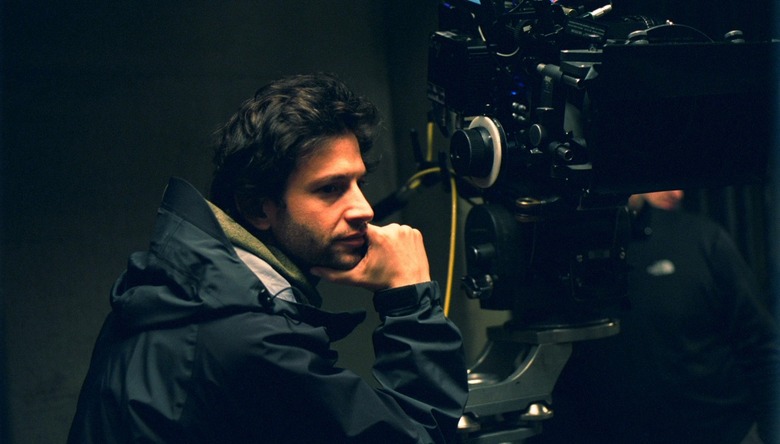 Is America ready to see lovable everyman Steve Carell as a mentally ill killer? Columbia hopes so. The studio has just stepped up to co-finance (with Annapurna Pictures) and distribute Foxcatcher. It's a fact-based drama from Bennett Miller (Moneyball) that sees Carell playing murderous millionaire John du Pont and Mark Ruffalo his friend and victim David Schutz. And it's got enough faith in the movie to throw it into next fall's crop of prestige pictures. More details after the jump.
The film started to come together last year with the backing of Megan Ellison's Annapurna Pictures. Though the Oracle heiress has only been in the movie production business for a few years now, she's already become known for supporting ambitious, auteur-driven projects like Coen Brothers' True Grit, John Hillcoat's Lawless, and Paul Thomas Anderson's The Master. Miller's Foxcatcher sounds like it should fit right in.
Columbia has not announced an exact release date, but THR writes that the studio is targeting a fall 2013 release. Interestingly, the news on Foxcatcher and the big Amazing Spider-Man 2 announcement come hot on the heels of rumors that Sony's financial troubles could lead to slowed-down production or even the sale of its entire film department. That report about Sony did note that the studio was more likely to go for already-developed scripts than anything else, and this fits the bill. Coincidence, or calculated move to counter negative buzz? No idea, but either way I look forward to seeing funnyman Carell attempt a much darker turn.