Directing Bits: McG May Direct 'School Of Fear;' Nicolas Winding Refn Cinematographer To Direct 'Trafficker'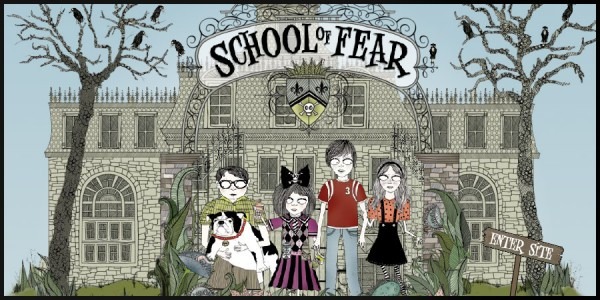 McG isn't the director I think of when a kids' movie comes to mind. But it could be argued that most of his movies are for kids — just kids who happen to be over, say, 16. Charlie's Angels, Terminator; Salvation; and This Means War are all just kids movies with big effects, aiming for older audiences that just want a little distraction.
So let's see what happens when he goes for actual children's material. McG has a first look deal to direct School of Fear, based on the book series by Gitty Daneshvari. The book is about "four children, all suffering from phobias, who are sent to the exclusive yet secretive school where they conquer their fears and survive a perilous final test." Daniel Mackey is writing, and the producers see "franchise potential" in the effort.
We see a lot of similar properties developed with the same idea: turn bookstore and Amazon success into movie gold. (In fact, this is the second big development chance for this book series, which Graham King fist optioned in '07.) But McG gets stuff made, even if his best production efforts are often on the TV front. Before he can think about shooting this, however, he'll make Three Days to Kill, with Kevin Costner. [Variety]
After the break, Christopher Nolan's cinematographer isn't the only camera guy making the jump to director lately, as Nicolas Winding Refn's Bronson and Only God Forgives shooter Larry Smith plans to direct a film called Trafficker.
Deadline has the info on Trafficker, saying that Refn and Lene Borglum are producing the film, which is "an Australian movie set in the Vietnamese-run drug world."
The picture will be Smith's directorial debut, after starting his career with a major efforts from Stanley Kubrick before doing films with Refn. (He was the gaffer on The Shining, and was the lighting cameraman — a title common in the English film business which lies somewhere between gaffer and cinematographer — on Eyes Wide Shut.) Smith has clearly got a hell of a cinematic background, which should be enough to make his directorial debut an attractive proposition for audiences. He's done his time in the director's chair on the commercial scene, so it's time to make the feature move.
The script is by Ken Kwek, who also wrote a film called  The Blue Mansion, which was shot by Smith.
Watch some of Smith's work in a reel below: