Sequel Bits: 'Riddick', 'Skyfall', 'The Woman In Black: Angel Of Death', 'The Expendables 3', 'The Mechanic 2', 'Terminator 5'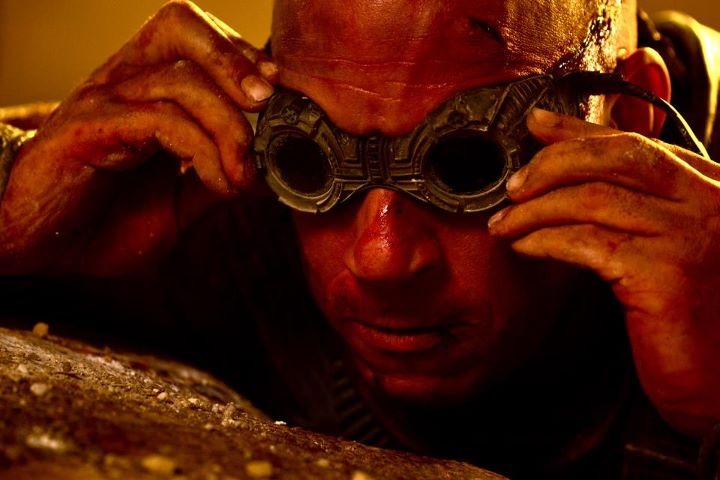 Click past the jump for sequel-related bobs and bits, including:
The Vatican is not immune to Skyfall's spell
Vin Diesel's Riddick gets rated by the MPAA
Women in Black 2 has a spooky new poster
Expendables 3 and Mechanic 2 are happening
Is Terminator 5 picking up steam again?
And that glowing review was one of only five articles about Bond in the latest issue; other stories included a Q&A with Craig and an explanation of how James Bond got his name. In total, the franchise got as much space in the paper as the 500th anniversary of the Sistine Chapel did. [THR]
Fans of the Chronicles of Riddick franchise needn't be concerned that the next installment will pull its punches. The MPAA has stamped Riddick with an R rating for "strong violence, language and some sexual content/nudity." The last entry, The Chronicles of Riddick, was rated PG-13, although the first film in the series, Pitch Black, was rated R.
Universal has not yet announced a release date for the sci-fi actioner, which sees Riddick left for dead on a desolate and distant planet. It's not long before he finds himself fending off first deadly alien predators, and then mercenaries. David Twohy directs, with Vin Diesel, Karl Urban, Jordi Molla, Katee Sackhoff, and Bokeem Woodbine starring. [Coming Soon]
Thanks to the American Film Market, we've got a look at the first promo poster for The Woman in Black: Angel of Death, which will be directed by Tom Harper. The horror sequel picks up forty years after the first film, around World War II. Eel Marsh House been taken over by the government, but "the sudden arrival of a group of evacuated children at Eel Marsh House awakens its darkest inhabitant."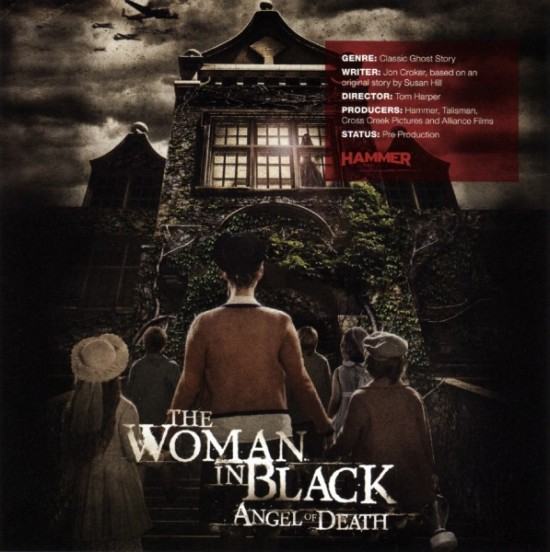 [Collider]
The AFM also seems to have confirmed the development of a third Expendables movie and a sequel to The Mechanic, as you can see on this flyer from Nu Media/Millennium.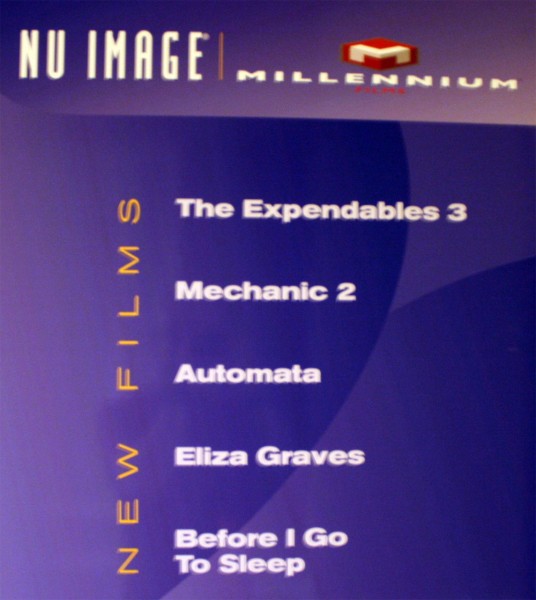 The Expendables 3 news doesn't come as a surprise, seeing as the last two films scored big at the box office and producers have been talking up a possible third entry since before the second one even hit. Slightly more surprising is the development of The Mechanic 2. The first film didn't do so hot at the box office, making just $51m worldwide on a production budget of $40m. [Collider]
Development on Terminator 5 has been halting for the past few years, but if we're interpreting this cryptic tweet from Annapurna Pictures correctly, that could be about to change.
"The whole thing goes: The future's not set. There's no fate but what we make for ourselves."
-John Connor, Terminator 2
(news is coming)

— ANNAPURNA (@AnnapurnaPics) October 30, 2012
As of last year, it looked like Justin Lin (Fast Five) could bring the series back to the big screen, but the project fell apart when he had to drop out. Since then, we've heard of little movement on the picture. Hmm... So what could the big news be? [CBM]