Superhero Bits: Iron Man 3, The Wolverine, South Park, Batmobiles, Sin City: A Dame To Kill For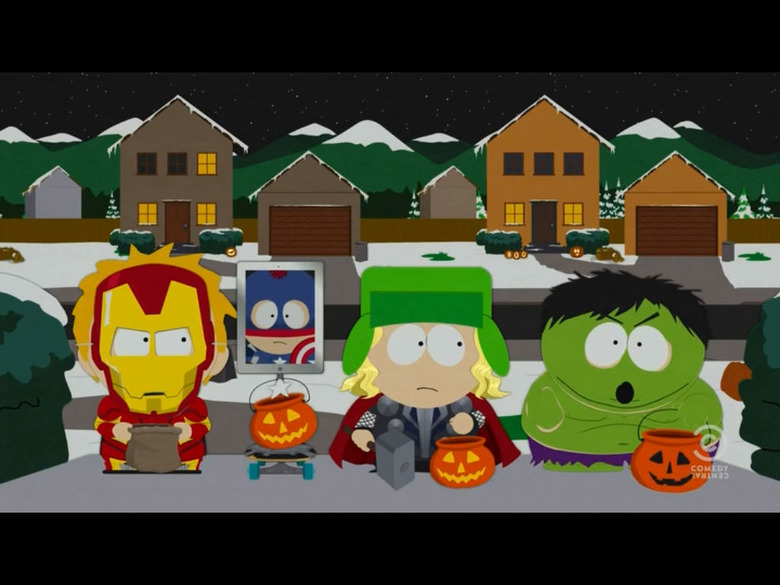 Want to see an awesome new poster from Iron Man 3? What happened on the first day Ben Kingsley played The Mandarin? What's the tone of The Wolverine? Where can you see The Batmobiles this weekend? Will Jessica Alba be ready for Sin City: A Dame to Kill For? Do the Chitauri speak and have something to say about the upcoming Marvel slate of films? Read about all this and more in today's Superhero Bits.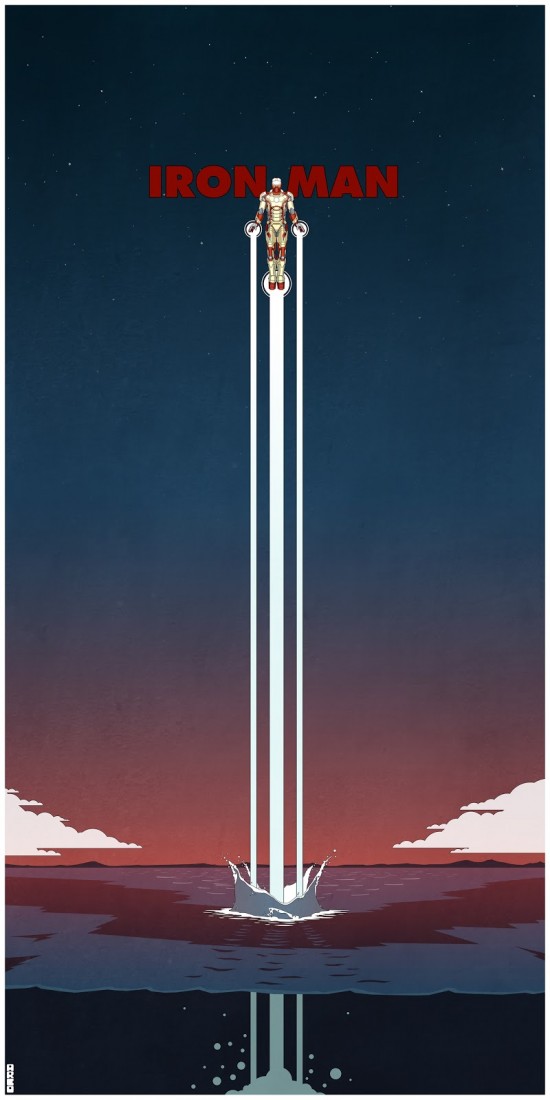 Blurppy.com revealed Matt Ferguson's Iron Man 3 art, he's the guy who did the art for the Phase One Box Set.James Mangold spoke to Empire (via CBM) about the tone of The Wolverine:
It's rooted in drama. Effectively almost every superhero film, in a sense, revolves around some large group of humanity that's either killed or held hostage while superheroes battle it out with supervilains. The essential driving forces of this movie are interpersonal and dramatic, about love, bitterness, loss, vengeance, redemption, depression, suicide, conquering inner demons – it's going to make it a very different film than people have seen.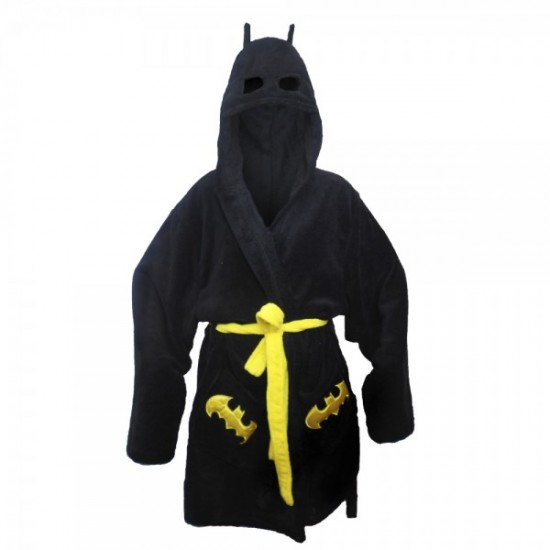 We Love Fine (via Fashionably Geek) is selling this plush Bat Robe!IO9 has an interesting article on the racial implications of The Mandarin in Iron Man 3.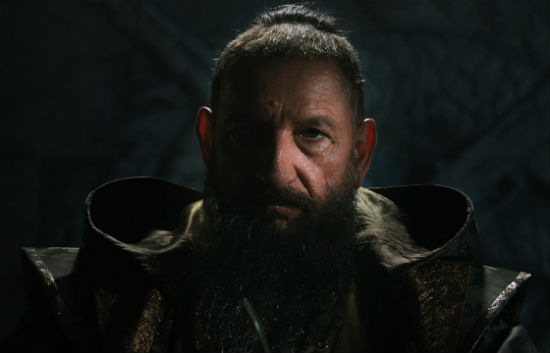 Speaking of The Mandarin, USA Today (via CBM) was on the set of Iron Man 3 and reported on this moment from Kevin Feige:
On his last take of his first full day as the Mandarin, when they yelled 'Cut!' the entire crew burst into applause, spearheaded by Mr. Downey himself. "It was pretty amazing to see that," said Feige.
YouTube user Marcdubuisson took the audio of the Iron Man 3 trailer and put it over Skyfall.
Due to the amount of graphics and images included in Superhero Bits, we have to split this post over TWO pages. Click the link above to continue to the second page of Superhero Bits.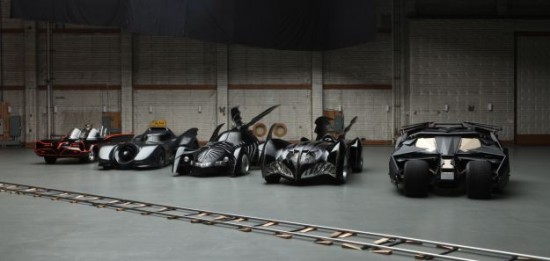 Starting this Saturday in Arlington Texas, the Batmobiles are all touring again. Read more at Superhero Hype.
Jeph Loeb spoke to The Hollywood Reporter of the finale of Ultimate Spider-Man this weekend.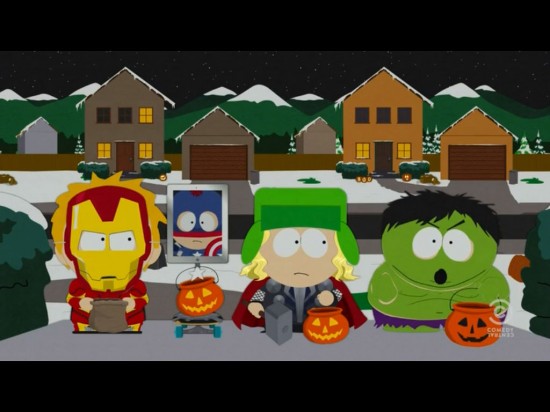 A recent South Park episode featured the boys dressed as The Avengers. Bleeding Cool posted some screengrabs.
Speaking to Life & Style (via CBM) a source said Jessica Alba has been chain smoking to her body into Sin City: A Dame to Kill For shape and might need a body double.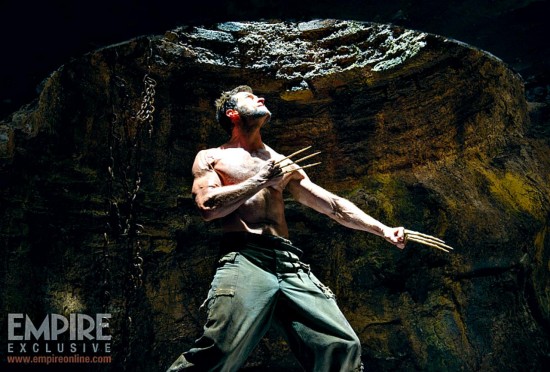 Yesterday's still from The Wolverine was officially released by Empire.
The Huffington Post spoke to a Chitauri Warrior from The Avengers. It's amazing.