G4's 'Attack Of The Show' And 'X-Play' Cancelled As Network Transition Begins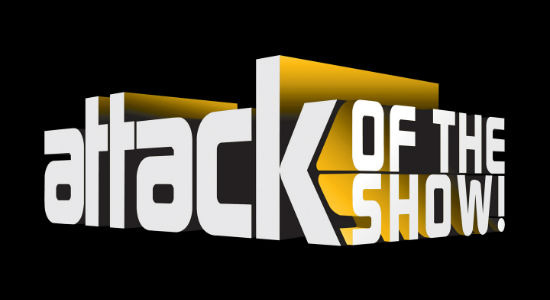 Two of G4's signature geek shows, Attack of the Show and X-Play, will officially be cancelled at the end of 2012. The network is slowly starting its rebranding process to a more upscale, male audience (a la GQ) and the two pop culture centric shows aren't part of that plan. Each will continue to air new episodes through December, including tributes with returning hosts, guests and more, leading up to their series finales.
Read more about the plans, as well as some new rumors on G4's new direction, after the jump.
TV Guide broke the news of both shows ending their runs and ran this quote from G4 Media general manager Adam Stotsky:
Attack of the Show and X-Play have been important for G4, and we want to acknowledge the creative people who have helped inspire and showcase the phenomenon of gamer culture. With more than 3,000 episodes aired between them, we have more than enough great material to honor these innovators and their amazing contributions as we bring both shows to a close.
Attack of the Show premiered on G4 in March 2005 and has aired more than 1700 episodes. X-Play started on TechTV in April 2003 and has aired around 1,300 episodes
Leading up to their finales, viewer favorite episodes and segments will be peppered in along with tributes and more. Some of the expected shows include "Attack of the Show's 2007 iPhone coverage and their first Comic-Con show that aired live from the convention floor in 2006. X-Play will recap some of its past coverage from the floor of the E3 convention."
The TV Guide article also offered some hints on the future of G4 as this new, upscale brand. One rumored network name is "G4Men" and they say some of the less gamer specific shows, like Bomb Patrol: Afghanistan might remain. They also might acquire shows featuring Anthony Bourdain and Aziz Ansari. That's all rumored at the moment.
Are you an X-Play or Attack of the Show fan? Were you ready for this? Can you appreciate that each show is being given two months for a proper send off?