Christian Bale Also In Consideration For Wally Pfister's 'Transcendence'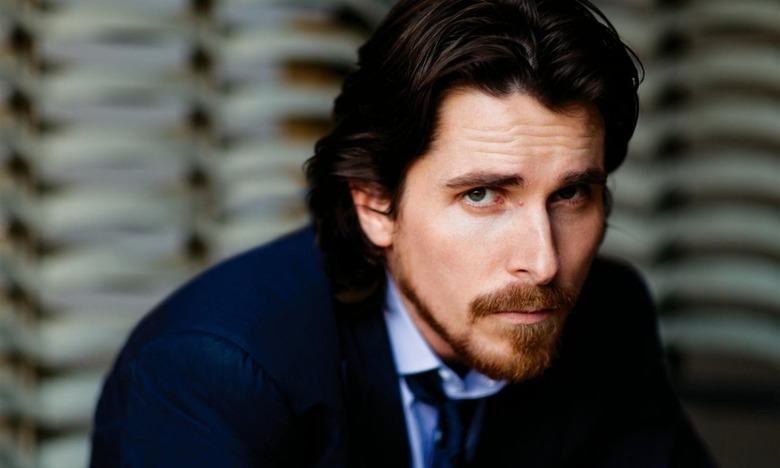 As Christopher Nolan's longtime cinematographer Wally Pfister prepares his directorial debut, he's looking to join forces with another Nolan favorite. Christian Bale is said to be on Pfister's radar for Transcendence, potentially joining rumored stars Johnny Depp, Noomi Rapace, Christoph Waltz, and others. If those names actually pan out, Pfister could end up with a star-studded ensemble to rival any of Nolan's. Read more after the jump.
It's unclear how close Bale is to committing, as the LAT only reports that he's "in Pfister's sights." It seems plausible that he'd sign on, if only because of his longstanding connections to Pfister and Nolan (who's executive producing). Pfister has shot all of Nolan's work since Memento, including the Bale-starring Batman trilogy and The Prestige. And in fact, Bale and Pfister's professional relationship goes back even further than that — the pair first crossed paths in Lisa Cholodenko's Laurel Canyon, back in 2002.
As for what part Bale would play, it's tough to tell. The LAT reports that there are three leads. Depp's circling one ("a husband who gets sucked into the computer," kind of like this perhaps?) and Rapace is said to be Pfister's pick for the female lead. But THR's article indicated that James McAvoy and Tobey Maguire were in contention for the other male lead. So does that mean Bale, McAvoy, and Maguire are being considered for the same part, or is Bale's possible character a supporting player? Again, details are murky.
Pfister obviously values his secrecy, but we're likely to learn a little more the production's early 2013 start approaches. Transcendence will shoot in Los Angeles, after "new plot elements" precipitated a shift away from the East Coast.