John Logan Will Work Solo To Write Bond 24 And 25; Films May Tell One Connected Story [Updated]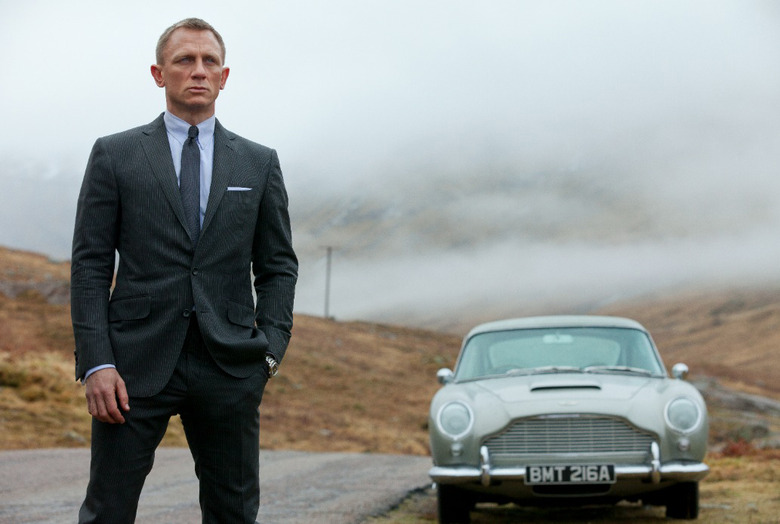 The twenty-third James Bond film, Skyfall, opens in the UK today, and if early reviews are anything like a barometer of public opinion, it could be the most successful film of the franchise. We know that Daniel Craig will likely make two more Bond films, and EON Productions isn't wasting any time setting the twenty-fourth film in motion.
The current report is that Skyfall co-writer John Logan is already set to write the next Bond movie. But there's a change from the way these films have been scripted in recent years, as he'll work solo at the outset. Neal Purvis and Robert Wade, who have worked on Bond films since The World is Not Enough, are moving on. While Logan rewrote their initial draft for Skyfall, now he's the first guy in line for the follow-up.
Update: Logan will actually write two films; details are added below.
Granted, the report from Baz Bamigboye telling of Logan's solo hire does minimize one important thing, that Daniel Craig, Sam Mendes, and producers Barbara Broccoli and Michael G. Wilson, with other key members of the Bond production team, were a big part of the creation of the script for Skyfall. All those years between Quantum of Solace and now weren't spent with that production team idly waiting around. And while Mendes isn't likely to direct another Bond, you can be certain that Craig is in a position of power when it comes to crafting the film's story, and will be looking over the shoulder of any screenwriter.
Bamigboye also says what we've known in a general sense, which is that EON wants to get another Bond film made pretty fast, with production hopefully to begin by next fall for a fall 2014 release. We don't have a title or storyline at this point, and likely won't for some time.
UPDATE: Deadline says Logan will actually write the next two Bond films, i.e. likely the remainder of Daniel Craig's run. Furthermore, the site says his effort was designed and pitched as a two-film arc, which would be a bit of a break in pattern for Bond. The character has seen story elements often cross from film to film, but he's never been part of a specifically-designed multi-film tale.