Page 2: Star Wars, Stanley Kubrick, Tom Hanks, Walking Dead, Up, The Searchers, Guy Ritchie, Hitchcock, Bond, Princess Mononoke, 2001, Pocahontas, Evil Dead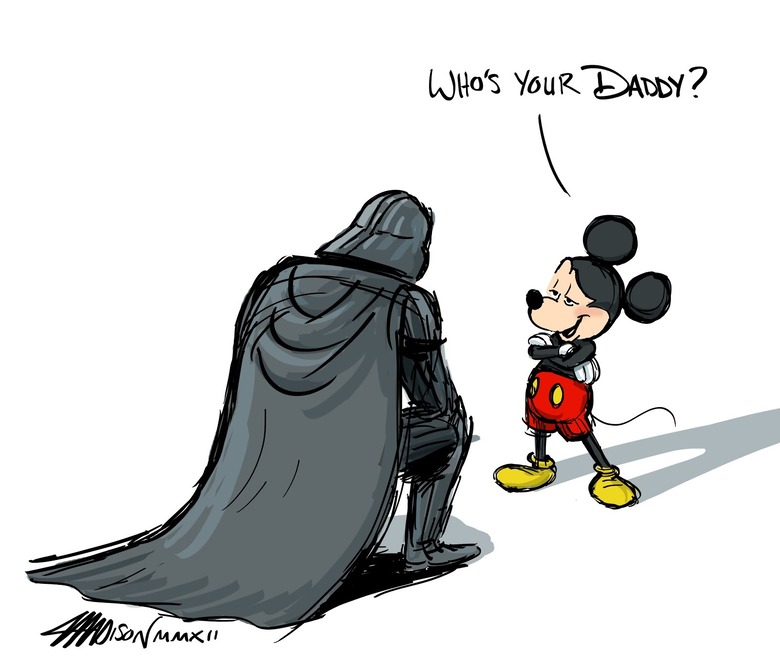 Page 2 is a compilation of stories and news tidbits, which for whatever reason, didn't make the front page of /Film. After the jump we've included 46 different items, fun images, videos, casting tidbits, articles of interest and more. It's like a mystery grab bag of movie web related goodness.
Header Photo: AustinMadison celebrates Disney's purchase of LucasFilm
Are Disney and George Lucas Hiding Something?
Is 2012 The Year of the Box-Office Bomb?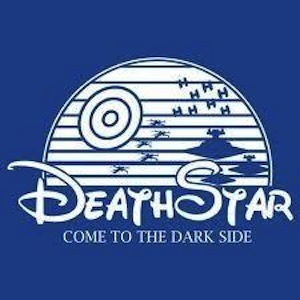 Star Wars / Disney memesMitt Romney Will Just Not Give Up Friday Night Lights
The audience is always wrong at the multiplex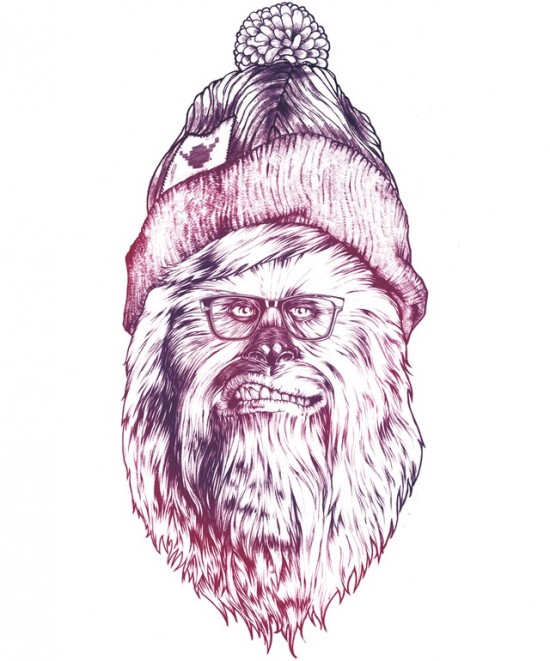 Chewipster, Star Wars Character Redesign of Chewbacca as a HipsterDexter's Prop Master Tells How He Made the Show's Most Gruesome Set PiecesIMDb Users List Top 10 Horror Movies of All Time, From 'The Shining' to 'Sweeney Todd'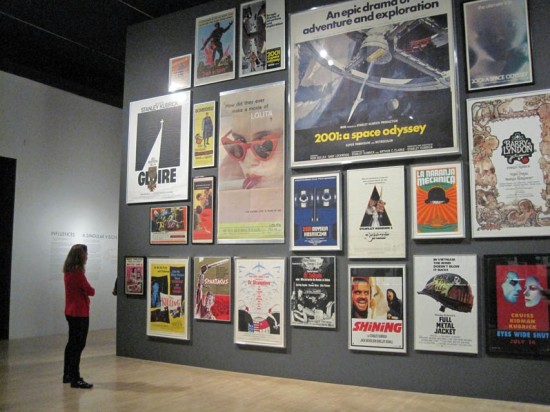 Show of Stanley Kubrick materials to open at LACMA10 Terrifying Disguises From Non-Horror Films
Watch: Rare Footage of Tom Hanks Performing Stand-up While Preparing for 1988's 'Punchline'
10 Skin-Crawlingly Memorable Movie Killers
RunPee App Ensures You'll Never Miss Big Scenes at the Movies
10 Movies From The 90s That Should Be Remade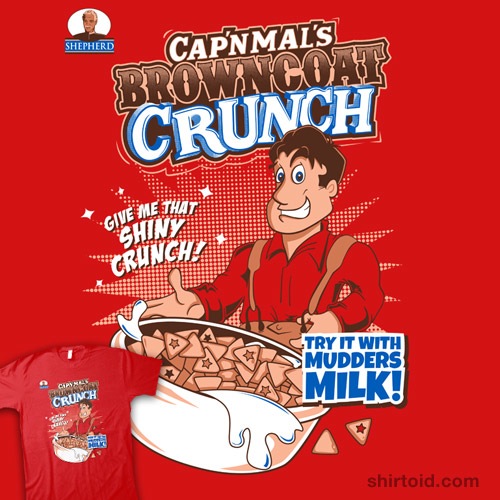 Browncoat Crunch t-shirt
10 Movie Characters We'd Share a Desert Island With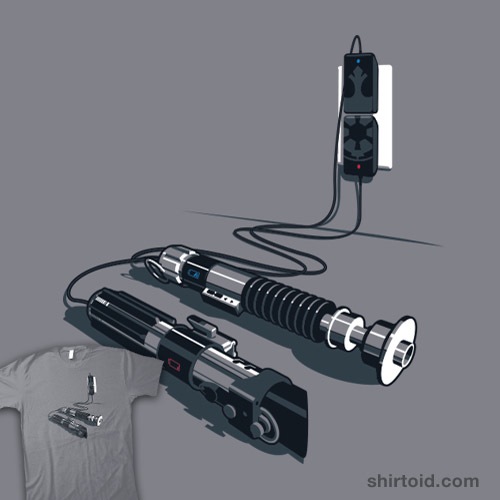 Downtime t-shirt
The 17 classic stories that taught Stephen King how to write
The Audition, Actress Proves She Can Perform Any Role
5 Reasons Sidney Lumet is One of the Greatest Directors of All Time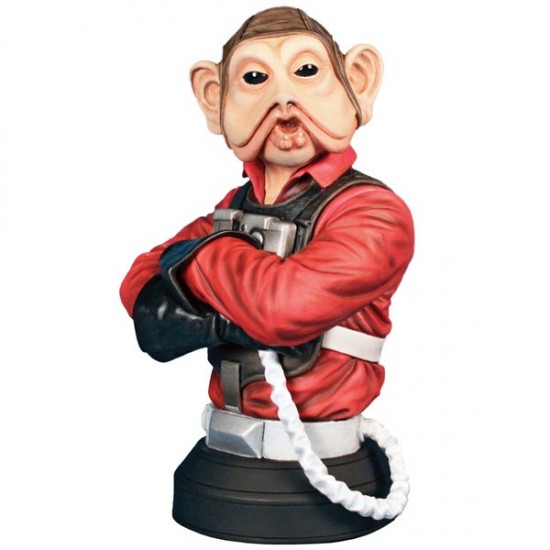 Star Wars Nien Nunb Mini Bust24 Things We Learned From the 'Frankenstein' (1931) Commentary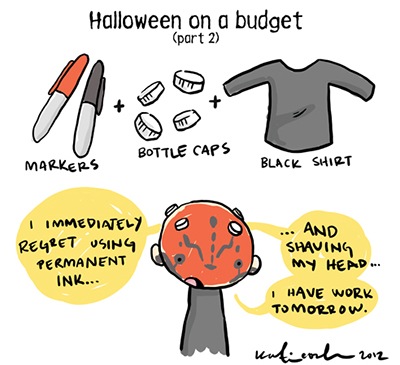 The Perils Of Making a Darth Maul Halloween Costume On a Budget [Comic]
Ranking 22 Bond Films on Popularity and Critics' Cred: Hits, Misses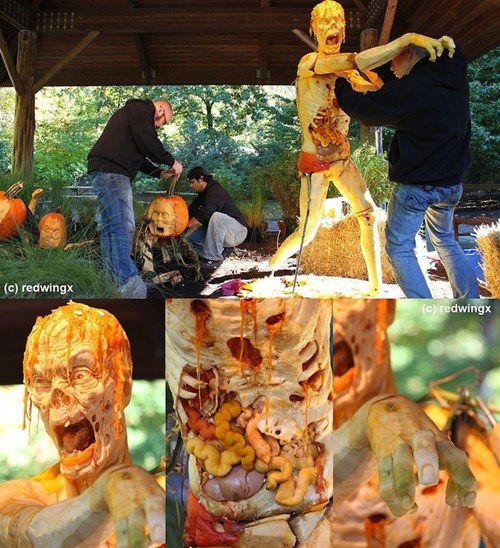 Massive Zombie Pumpkin Carving
10 Novels That Are Scarier Than Most Horror Movies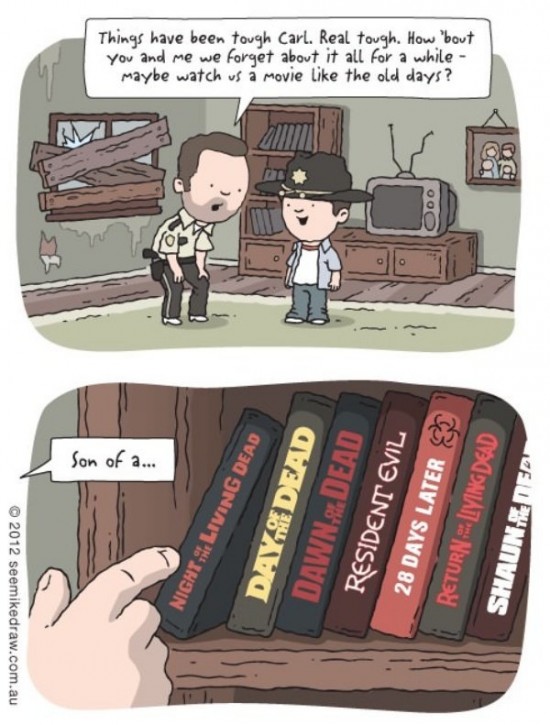 There's No Escaping the Zombie Apocalypse [Comic]
11 Horror Movie Cliches, And How They Can Be Done Right
Alex Gabbott cross-section of Carl's House from Pixar's Up10 Cursed Movies That Never Got Released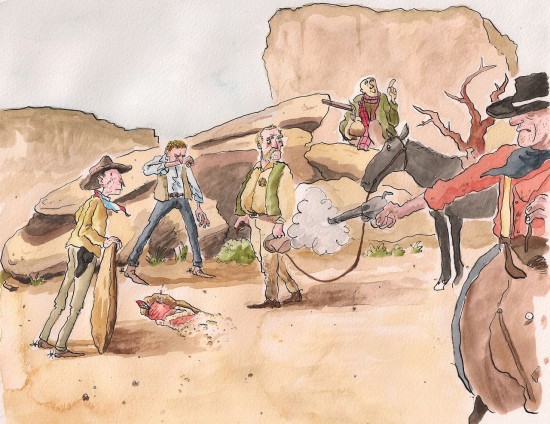 Julian's watercolor painting for The Searchers10 Great Debate Scenes Listed by Time: Tracy Flick, Woody Allen, 'The Candidate' & Frank the Tank Make the Cut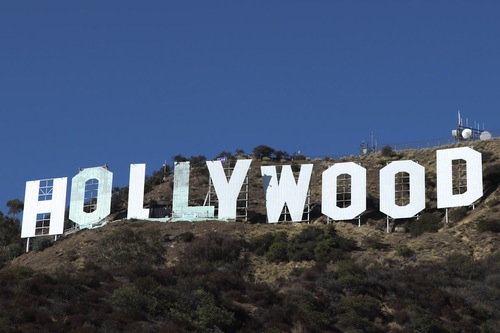 Behold: Hollywood Sign "O" and "L" Have Been Stripped BareWhere Are They Now? 5 Minor John Hughes Actors You've Probably Completely Forgotten About

60 Pictures from Inside the Weta Cave Gift Shop in Auckland, New Zealand Featuring LORD OF THE RINGS Merchandise and Much More8 Great Rappers Turned Filmmakers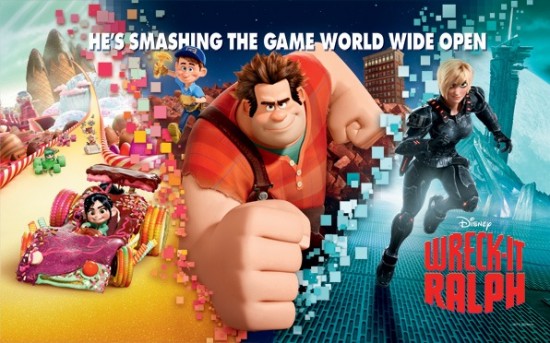 Giant Triptych Banner and New Poster for 'Wreck-It Ralph'Higher DVR usage becomes a mixed blessing for TV industry
Watch: Guy Ritchie-Directed Commercial For 'Call Of Duty: Black Ops II' Starring Robert Downey Jr & Omar SyHow 'Cloud Atlas' is (a little) like 'The Dark Knight'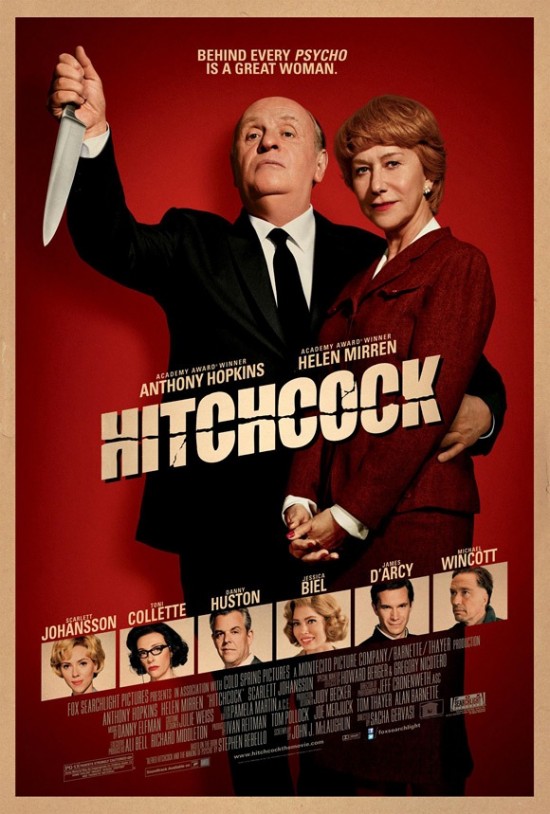 'Hitchcock' Poster Stays Simple with Anthony Hopkins & Helen Mirren
The 10 Greatest Modern Horror Movies
Bond Versus Bond Deathmatch
Disneyland Christmas Holiday now Includes Expanded Candleight Processional, Cars Land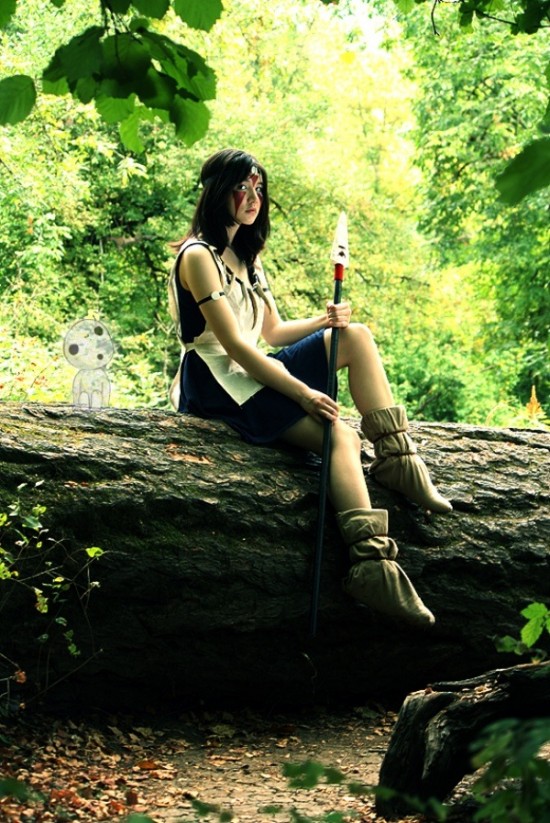 Princess Mononoke Cosplay
The 10 best Harry Potter Tastes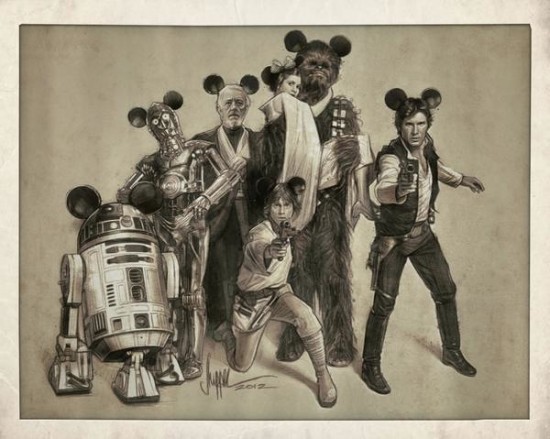 Paul Shipper has created a variant of the Star Wars print yesterday, the wake wake of the Disney acquisition news.
Back to the Future: The Ride at Universal Studios Japan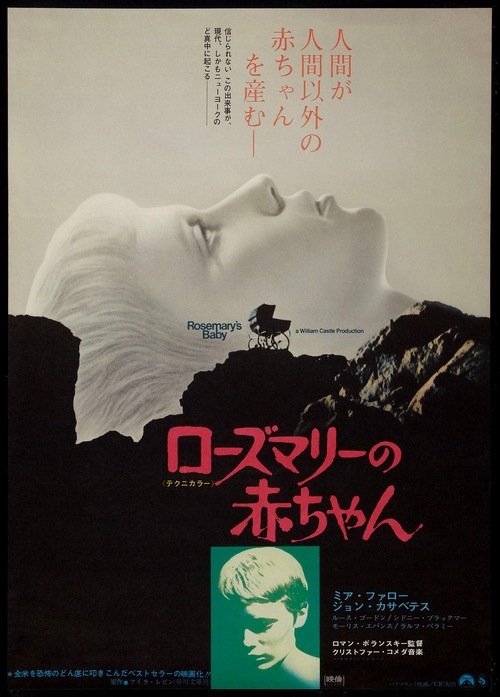 Japanese Rosemary's Baby poster
22 of the snarkiest tweets about the Star Wars/Disney dealA guide to the Universal Studios monster movies, 1923-1955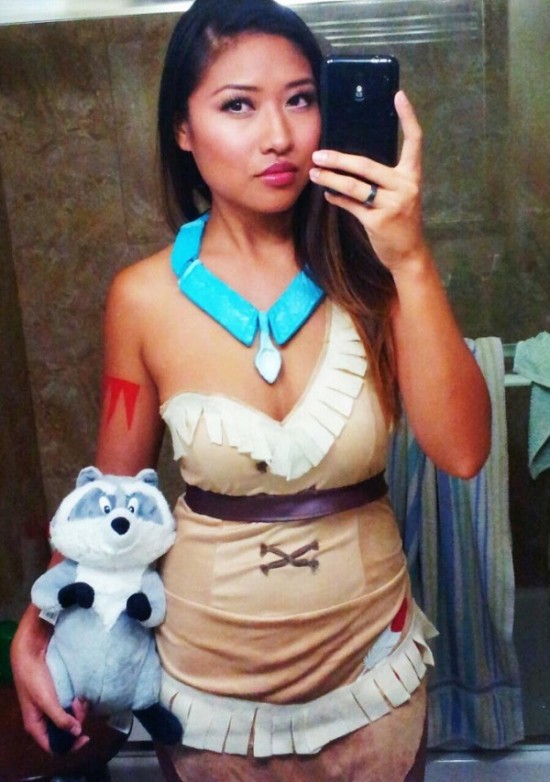 Perfect Pocahontas Cosplay
Paul Thomas Anderson Says Dirk Diggler From 'Boogie Nights' Probably Dead By Now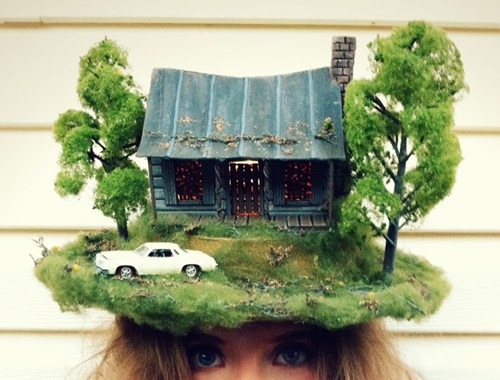 'Evil Dead' Cabin Hat
Sony goes Red-hunting with PMW-F55 and PMW-F5 pro CineAlta 4K Super 35mm sensor camcorders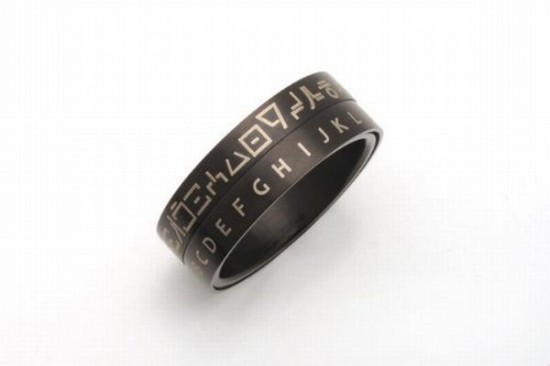 Star Wars Secret Decoder Ring Translates Huttese To EnglishMark Cuban on the Apple TV's possible future
A car insurance company in Singapore will give you a free camera, and full automotive protection from lightsabers.
Sony Pictures cutting back on production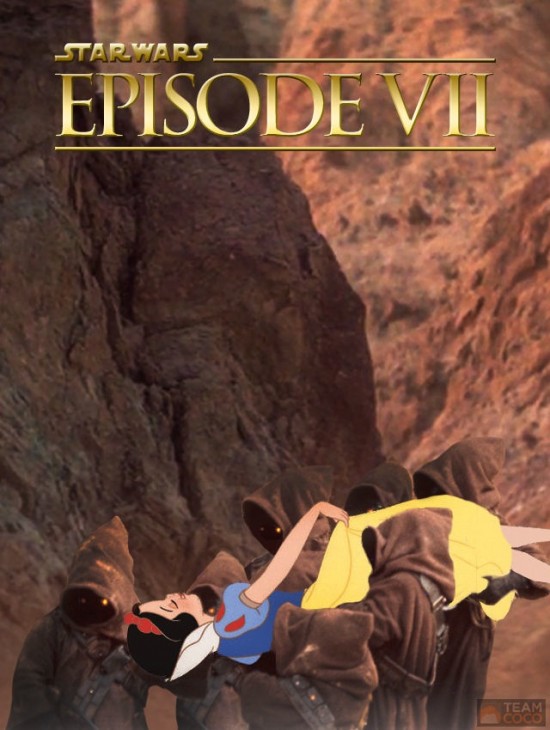 Team coco's Star Wars Episode VII posterOlivia Wilde, Hailee Steinfeld, and Nicole Beharie to Star in Civil War Drama THE KEEPING ROOM
If you have any interesting items that we might've missed that you think should go in /Film's Page 2 – email us!