Brandon T. Jackson Could Be Eddie Murphy's Son In 'Beverly Hills Cop' Series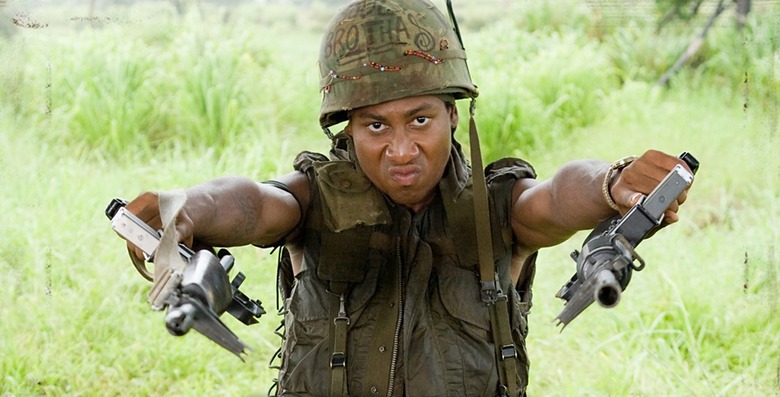 Eddie Murphy tried for years to get a Beverly Hills Cop IV off the ground, but when that failed to come together he switched gears to focus instead on a TV series about Detroit cop Axel Foley's son. It already seems like he's having much better luck with the new approach. CBS gave a pilot production commitment to the series last month, beating out several other interested networks in order to do so.
Now development on Beverly Hills Cop the TV show continues to roll along smoothly as casting gets underway. The first role being filled is that of protagonist Aaron Foley, with Brandon T. Jackson reportedly close to landing the part. Read more after the jump.
Beverly Hills Cop is being produced by Murphy and Shawn Ryan (The Shield, Terriers). Previous reports indicated that the show would be an hourlong procedural with comedy elements — specifically, a fish-out-of-water setup and a buddy-cop feel. The series is a continuation of the original films, albeit centered around a different character. Murphy is expected to reprise his role as Axel in the pilot and possibly a few other episodes throughout the season.
Jackson is perhaps best known for playing Alpa Chino in Ben Stiller's Tropic Thunder, but his more recent movies include Lottery Ticket, Big Mommas: Like Father, Like Son, and Percy Jackson & the Olympians: The Lightning Thief. He'll next be seen in the Percy Jackson sequel due out next year, and the comedy Get a Job opposite Bryan Cranston, Miles Teller, and Anna Kendrick.