Idris Elba As The Next James Bond? 'Skyfall' Actress Naomie Harris Says It Could Happen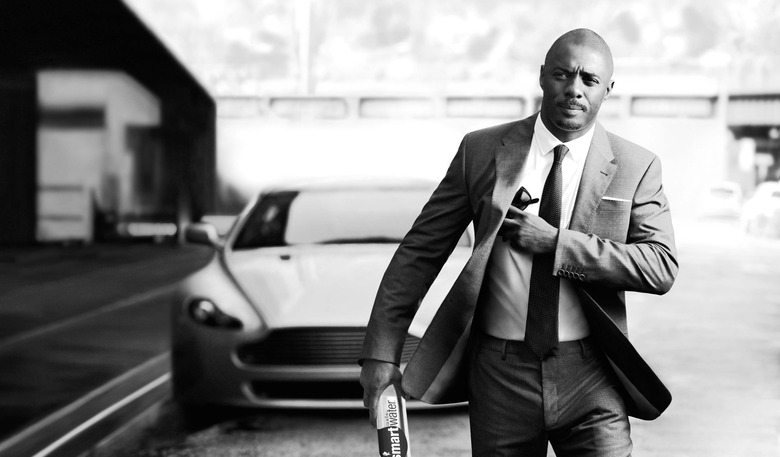 With Skyfall not yet in theaters and Daniel Craig signed on for two more films beyond that, it'll be some time before the world has to get used to a new James Bond. But that's never stopped fans from speculating about who could take over the coveted mantle next.
In recent days, the question has gained some renewed attention thanks to a comment by Naomie Harris. While doing the press rounds for Skyfall, the actress revealed that her Mandela: Long Walk to Freedom co-star Idris Elba had met with Bond producer Barbara Broccoli at some point about possibly tackling the role. Read more after the jump.
I didn't realize that there was this talk and then I did a film with Idris and he said that he met Barbara Broccoli and that it does seem like there is a possibility in the future that there could very well be a black James Bond. And I would have to vote for Idris because I just finished working with him and he's a great guy. [Laughs]
The timing and the content of the conversation are unclear, so it's tough to gauge how seriously Broccoli and Elba were discussing the potential casting. At any rate, Elba wouldn't be able to hop into 007's signature Aston Martin any time soon. With at least two films left to go, Craig is highly unlikely to vacate the role before 2016. The means at the very earliest — assuming no break between Craig and his successor — we won't get a new Bond until 2018 or so.
This isn't the first time Elba has been associated with the iconic MI6 agent. The actor himself addressed the chatter on NPR last month. Although he dismissed the casting buzz as "rumor," Harris' comment suggests that there could be a grain of truth to it. In the radio interview, Elba conceded that if Sony called he'd "definitely consider it."
Nor is it the first time the possibility of a black Bond has been floated. Before Craig landed the part, Colin Salmon was rumored to be a contender. And for what it's worth, Craig himself has gone on record saying that he believes the world is ready for a black James Bond. "I think the role could easily be played by a black actor, because the character created by Ian Fleming in the Fifties has undergone a great deal of evolution and continues to be updated," he said in 2008.
But can the industry handle it? While there's no reason Bond's essential qualities — the womanizing, the martini drinking, the sharp wit, the cool efficiency — couldn't be equally well embodied by a non-white actor, Hollywood's been notoriously skittish about casting people of color who aren't Will Smith in starring roles. Moreover, Bond's a beloved character with very protective, picky fans. Craig himself got a lot of flack just for having blond hair instead of the traditional brown when he was cast.
On the other hand, the suave, tough, and talented Elba seems perfect for the part. (Seriously, just switch out the Smartwater bottle for a martini glass and the sunglasses for a Walther PPK in the header image and he's practically already there.) The fact is that anyone who signs up to play Bond is going to get grumbling from fans who wanted someone else, but 007 is bigger than any one actor. Or, for that matter, any one era. Casting a black star — particularly one as great as Elba — could be a really interesting way to shake up the decades-old character.
Discuss: I know, I know — we're always trying to fantasy-cast Elba in everything. But do you like him as Bond?