Relativity Announces CG Comedy 'Turkeys', Starring Owen Wilson And Woody Harrelson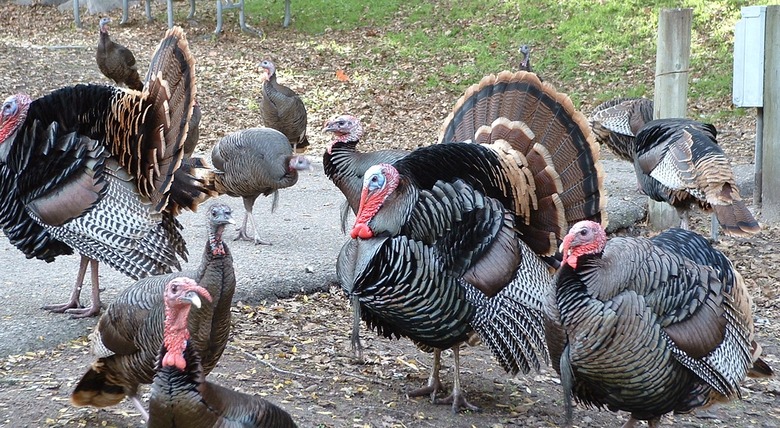 Hollywood has no shortage of movies about Christmas, Halloween, and Valentine's Day, while poor old Thanksgiving tends to get overlooked. It's a great release date, but not a movie subject. Not so any longer. Relativity Media is diving into the animation game with Turkeys, a CG comedy due out in 2014. Owen Wilson and Woody Harrelson will lend their voices to two of the titular creatures, while Jimmy Hayward is on board to direct. Read more after the jump.
The latest incarnation comes from a team-up by Relativity and Reel FX, which came about after months of dealmaking. John Strauss (There's Something About Mary) and David I. Stern (Hotel Transylvania) wrote the script, with rewrites by Craig Mazin (The Hangover Part II). All three will produce, along with Scott Mosier (Clerks).
According to the recently revealed logline, Turkeys is "an irreverent, hilarious, adventurous buddy comedy where two turkeys from opposite sides of the tracks must put aside their differences and team up to travel back in time to change the course of history – and get turkey off the menu for good." Information from a few years back indicated that Wilson and Harrelson's characters were to be named Reggie and Brock, and that the pair would be traveling to the first Thanksgiving via a time machine discovered in a secret government lab. However, it's unclear whether any of those details have changed since then.
Hayward's Horton Hears a Who! (which he co-directed with Steve Martino) was one of the better pieces of non-Pixar animations to come out in recent years, but his first solo outing was the disastrous Jonah Hex. Still, the combination of longtime pals Harrelson and Wilson sounds like a fun one. With some luck, maybe they can finally give my favorite holiday and my favorite poultry their due.
[Photo credit: heypaul @ Flickr]