'Nightmare On Elm Street' Star Heather Langenkamp Has Small Role In 'Star Trek Into Darkness'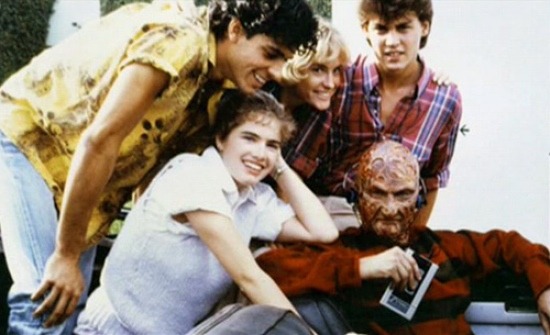 If you're like me, you'll take any little tidbit of news you can get concerning J.J. Abrams' upcoming sequel Star Trek Into Darkness and this is a fun one. Heather Langenkamp, the star of Wes Craven's A Nightmare on Elm Street, recently revealed she plays a small role in the upcoming film. Apparently her husband, makeup artist David LeRoy Anderson, worked on the film and got her a role. Read the quotes and more after the jump.
The news comes from an interview with HorrorNews.net (via Bleeding Cool) where Langenkamp was promoting a documentary call I Am Nancy. Here's Langenkamp:
I had the opportunity to play a small part in Star Trek, so I'm looking forward to that. I can't tell you anything about that, but that was a thrill for me. My husband and I worked on the makeup effects for Star Trek. He designed some of them, so that's the thing we're looking forward to most.
In the same interview, she talked about her relationship with her husband, which might suggest what the role is:
In the last 10 years, my husband is quite a prominent makeup effects artist, and I've found that he's often going to Canada and doing jobs far away, and it was really hard on our family. I kind of teamed up with him, and I do a lot of the busy work of owning a business. I really enjoyed teaming up with him, because I really like more mundane jobs, and he's so creative, so we complement each other a lot in our business.
If she's teamed up with LeRoy Anderson, odds are Langenkamp will be under some sort of make up. Either way, it's pretty cool that this girl who had such an integral part of our childhoods is still going strong.
For more information I Am Nancy, click here.