James Cameron To Direct 'The Informationist' After 'Avatar' Sequels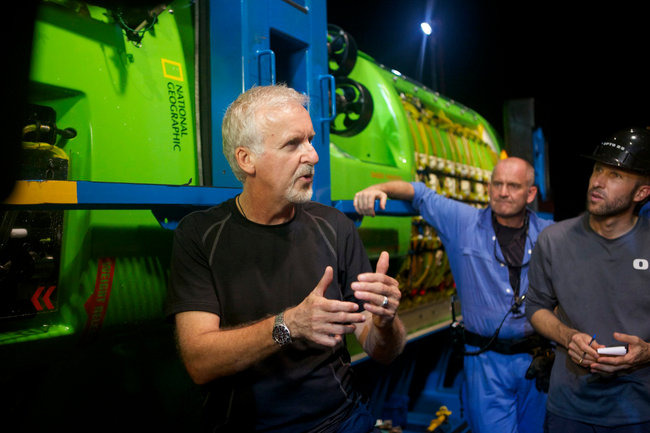 We may receive a commission on purchases made from links.
As if James Cameron didn't have enough on his plate, he's just secured the rights to another possible post-Avatar project. The director has bought the rights to Taylor Stevens' The Informationist, the first in a series of novels centered on a Lisbeth Salander/Sherlock Holmes type woman named Vanessa Munroe who deals in high-priced information across the globe.
Cameron is hoping to producer and direct the film at 20th Century Fox, but it won't happen until he's completed Avatar 2 and 3 so no need to rush out and pick up this book just yet. Read much more, including quotes from Cameron and producer Jon Landau, after the jump.
The Hollywood Reporter broke the news of Cameron's latest acquisition, a move that was likely made simply so no one else beat him to it. Here's the Amazon plot description of The Informationist:
Vanessa "Michael" Munroe deals in information—expensive information—working for corporations, heads of state, private clients, and anyone else who can pay for her unique brand of expertise. Born to missionary parents in lawless central Africa, Munroe took up with an infamous gunrunner and his mercenary crew when she was just fourteen. As his protégé, she earned the respect of the jungle's most dangerous men, cultivating her own reputation for years until something sent her running. After almost a decade building a new life and lucrative career from her home base in Dallas, she's never looked back.
Until now.
A Texas oil billionaire has hired her to find his daughter who vanished in Africa four years ago. It's not her usual line of work, but she can't resist the challenge. Pulled deep into the mystery of the missing girl, Munroe finds herself back in the lands of her childhood, betrayed, cut off from civilization, and left for dead. If she has any hope of escaping the jungle and the demons that drive her, she must come face-to-face with the past that she's tried for so long to forget.
Cameron had claimed he only wanted to make Avatar movies for the rest of his career but with a penchant for strong female characters (Terminator, Aliens, Dark Angel, Avatar) and the possibility of a franchise (Stevens recently released a second book starring Vanessa Munroe) were likely too strong to ignore.
He and producer Jon Landau are currently out to writers.
In a press release, Cameron had the following to say about the property:
Taylor Stevens' Vanessa Michael Munroe is an intriguing and compelling heroine with an agile mind and a thirst for adventure.  Equally fascinating for me is her emotional life and her unexpected love story.  I'm looking forwarding to bringing Vanessa and her world to the big screen.
Landau said this:
This was an opportunity to continue our relationship with Fox and Jim Gianopulos beyond the 'Avatar' films. We were drawn to this book because of the terrific, compelling narrative and the character, who typifies the strong female protagonists that have inhabited Jim's work – in this case Vanessa Munroe is essentially a mix of Lisbeth Salander and Jason Bourne.
Have you read The Informationist? Does Cameron's interest pique your interest? Will he make this film before the end of the decade?