Page 2: Lincoln, Cloud Atlas, Star Wars, Home Alone, True Grit, Wizard Of Oz, Steven Spielberg, Hobbit, Star Trek, Zoe Saldana, Wreck It Ralph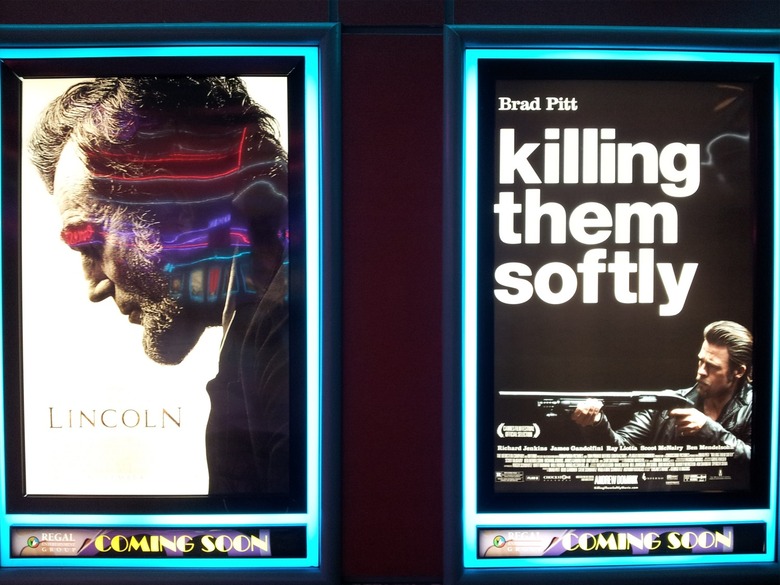 Page 2 is a compilation of stories and news tidbits, which for whatever reason, didn't make the front page of /Film. After the jump we've included 46 different items, fun images, videos, casting tidbits, articles of interest and more. It's like a mystery grab bag of movie web related goodness.
Header Photo: /Film Reader Drew D sends in another unfortunate movie poster display, proving AGAIN that Lincoln can't get a breat.
In Defense Of The MATRIX Sequels
The 30 Most Anticipated Movies of 2013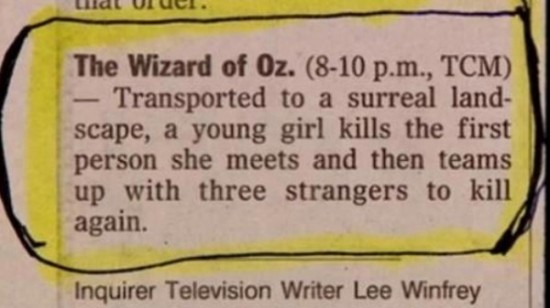 Wizard of Oz movie blurb.
Spielberg's Triad of Doom – From a Shark's 'Jaws' to 'Jurassic Park'
Did You Know 'A Nightmare on Elm Street' Is Based on a True Story?
Watch: Tom Hanks Proves 'Cloud Atlas' is Kids' Halloween Sensation
The 27 Changes Between 'Cloud Atlas': Book and Movie
'Cloud Atlas' Sharply (and Kind of Weirdly) Divides Critics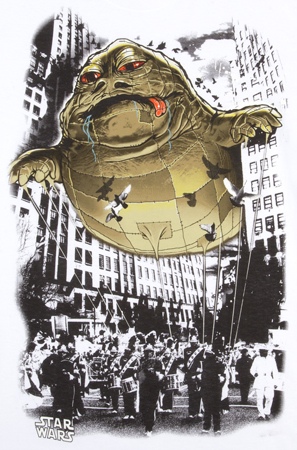 Parade Balloon Jabba the Hutt Shirt
5 Actors For Splinter Cell: The Movie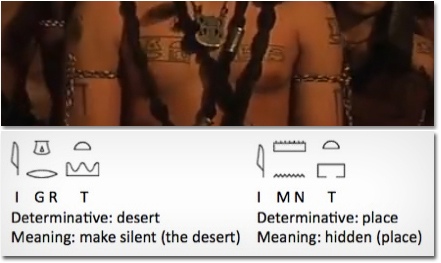 5 cryptic movie tattoos translated
Five Favorite Films with Joe Dante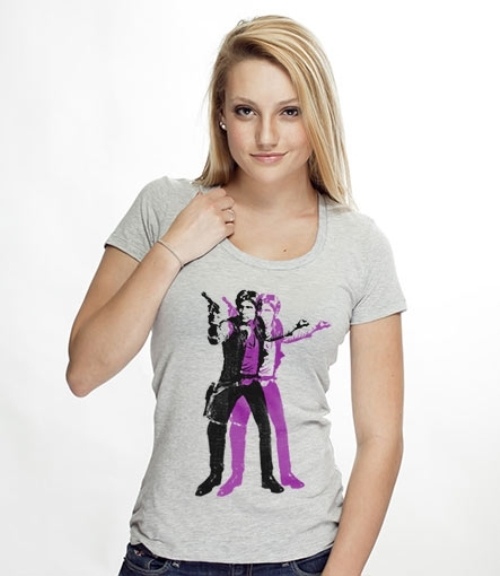 Warhol-Inspired Han Solo Shirt
5 Reasons Why Skyfall Might Be The Best James Bond Film Ever
Home Alone etch a sketch
The Five Worst SF Show Themes of All Time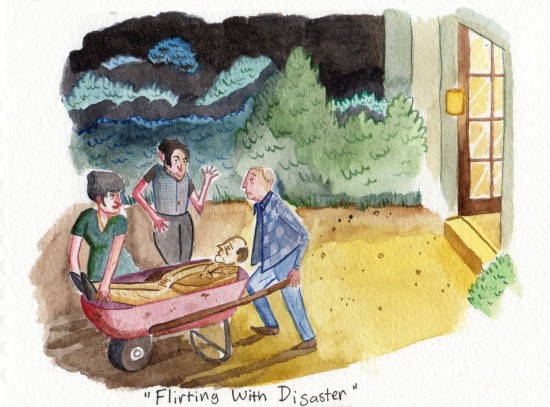 Julian's watercolor painting of Flirting With Disaster
Is Disney's Haunted Mansion about suicide?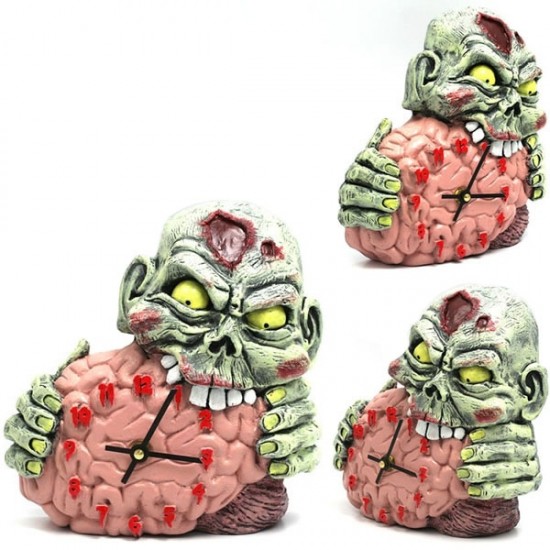 Zombie Clock
An Analysis of Blaster Fire in Star Wars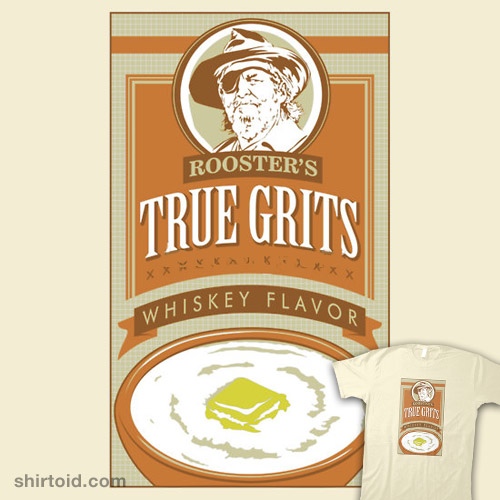 True Grits t-shirt
The 10 best Earth in distress movies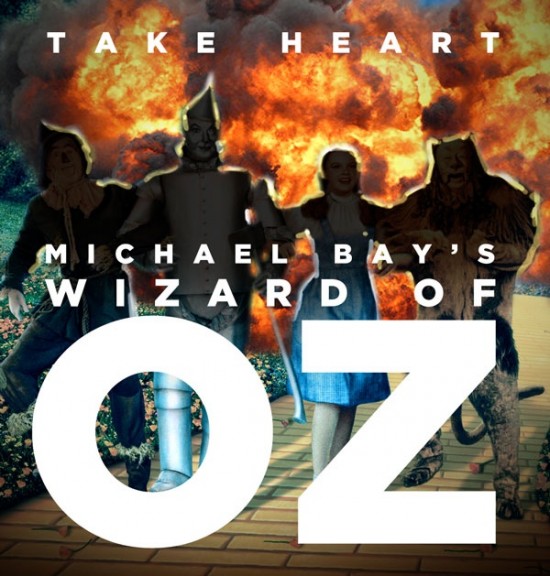 Michael Bay's Wizard of Oz
4 Things Wrong With Modern Comedy... And How To Fix It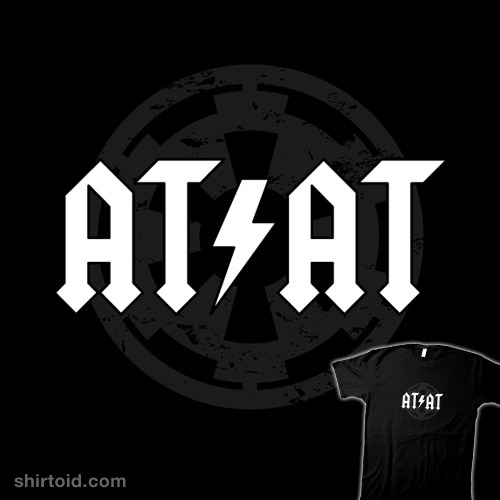 Imperial Metal t-shirt
50 Reasons Why Terminator 2 Is The Greatest Film Of All Time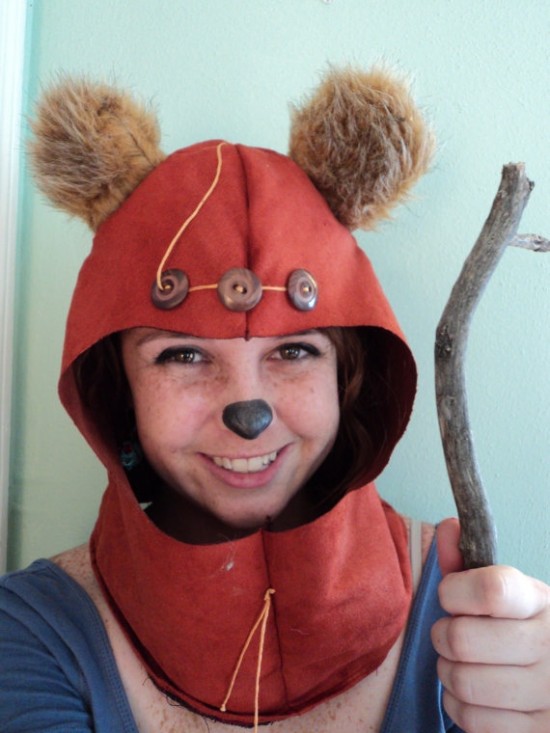 Geek Fashions By Nerd Alert Designs (via)
10 Things You Didn't Know About Jaws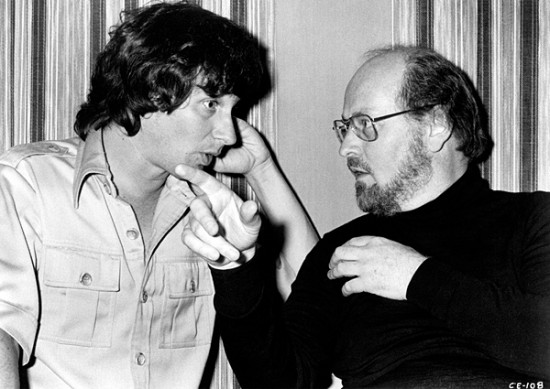 Vintage photo of Steven Spielberg & John Williams working on the score for Close Encounters of the Third Kind (1977)
10 More Obscure Films You Must See
The Art of Animation & Motion Graphics
Ranking Tom Hardy's 6 Recent Roles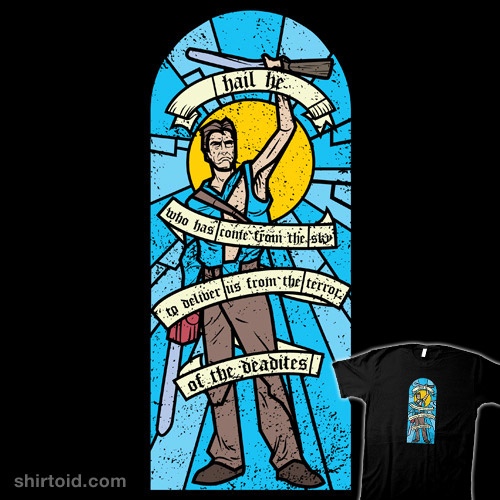 Stained Ash Window t-shirt
Charlize Theron: 7 Roles That Defined The Hollywood Beauty
Deleted Moments from the Greatest '80s Movie Montage
5 Awesome TV Shows You Might Have Missed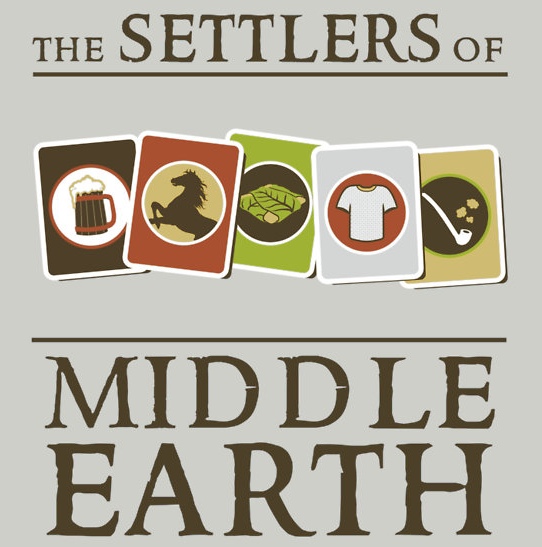 The Settlers Of Middle Earth T-Shirt
The Movies' Most Memorable Character Transformations
Troll Hunter VFX – Shot Breakdowns.
Top 5 South Park Episodes of All Time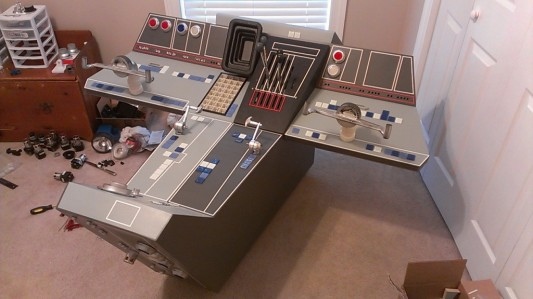 Group Of 'Star Wars' Fans Building Full-Size Millennium Falcon
Top 10 Comedy Actors From Hollywood
R2-D2 Can Now Play NES Games
7 Film Auditions For Famous Characters You Need to Check Out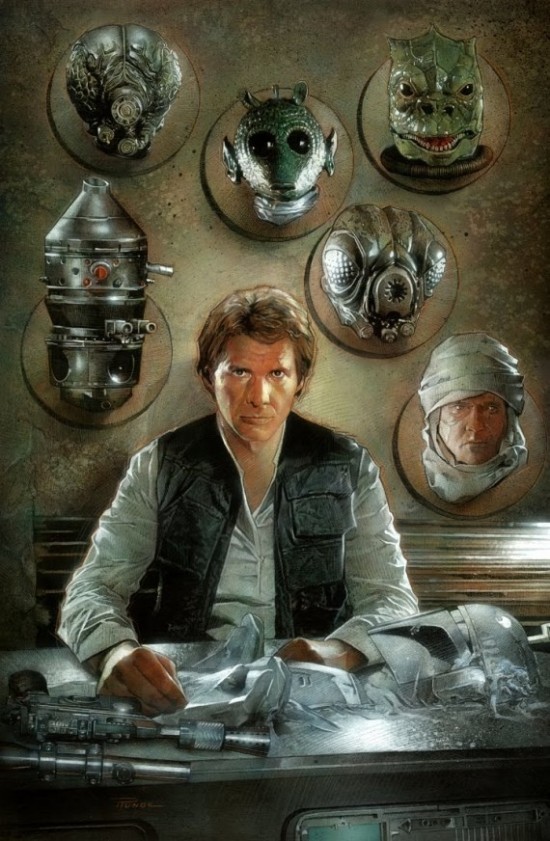 Han Solo's Trophy Wall
'Barrymore,' Potential Awards Vehicle for Christopher Plummer, Out in November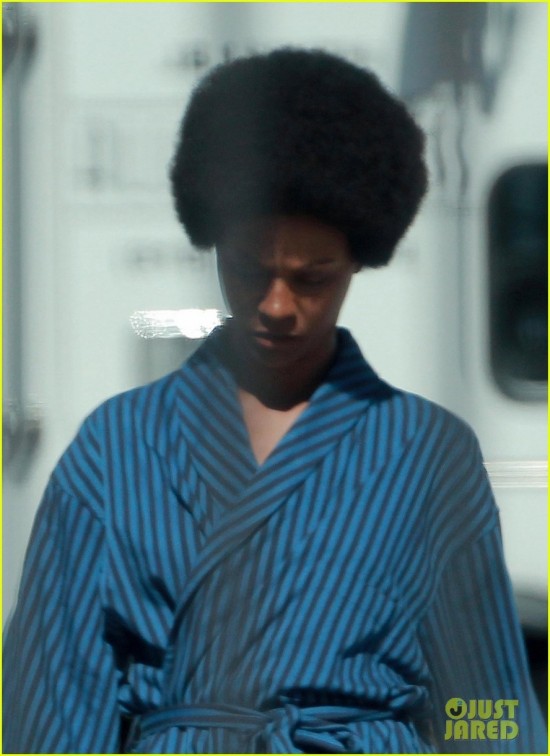 First Look: Zoe Saldana as Nina Simone
Wes Bentley Joins Thriller 'Final Girl'
Five More Live-Action Winnie The Pooh Shorts – Now With Tigger, Eeyore And Plenty More
Judd Apatow Cast Graham Parker in 'This is 40' After Reading a 'Funny Blog' Entry by the '70s Rocker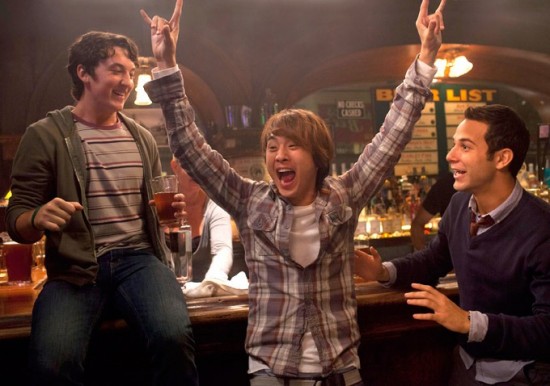 First Look At 'The Hangover' Writers' '21 & Over' Reminds Us Why Hollywood Is Placing A Bet On Miles Teller
Mira Sorvino To Topline, Jason Ensler To Direct Bruckheimer TV's TNT Pilot 'Trooper'
Wreck It Ralph Viral TV Spot – Fix-It Felix Hammer
'Rise of the Guardians 3D' To Close Doha Tribeca Film Festival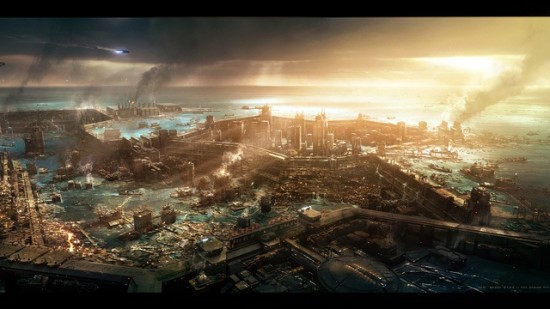 The Stunning Concept Art Behind Cloud Atlas' Future Seoul
Boris Kodjoe 'Addicted' to Lionsgate pic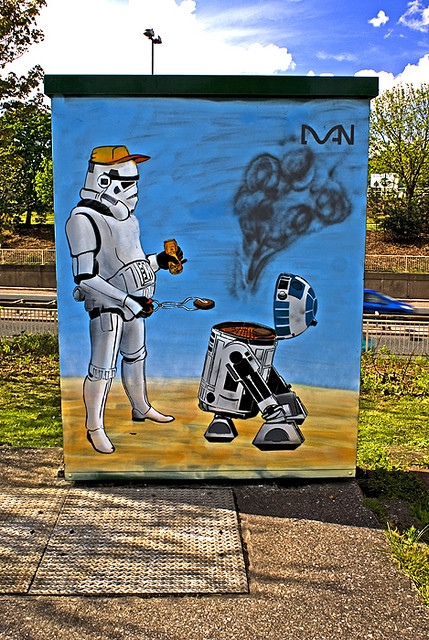 Star Wars Stormtrooper BBQ Graffiti
ABC Family & WWE Studios Tag Team For Holiday Movie With The Miz
Fox Developing Raunchy Comedy From 'Misery Bear' Duo & Producer Aaron Kaplan
FilmDistrict to Distribute Olympus Has Fallen
A LEGO Hobbit Halloween [Video]
'How I Met Your Mother' Gloriously Reunites 'Buffy' Stars Alyson Hannigan and Seth Green
If you have any interesting items that we might've missed that you think should go in /Film's Page 2 – email us!