Brian Grazer And Mick Jagger To Produce James Brown Biopic Directed By 'The Help's' Tate Taylor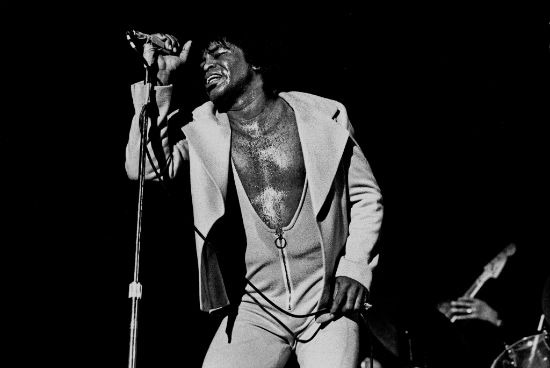 The Godfather of Soul, James Brown, will soon have his life portrayed on the big screen. Oscar-winning producer Brian Grazer is teaming up with legendary rock star Mick Jagger to producer a still untitled film, directed by Tate Taylor (The Help) from a screenplay by Jez & John-Henry Butterworth (Fair Game). Grazer has been trying to get this movie done for the better part of a decade and, at one point before his passing, Brown was actively involved.
With financing in place, the producers will now look for distribution and – most importantly – an actor to play the lead. Read more after the jump.
Deadline broke the news of the film which will "chart a young boy's rise from extreme poverty and violence to become The Godfather Of Soul, one of the most influential black artists in history whose career spanned six decades."
Here are some quotes from the principal involved, such as Jagger:
It's a great honor to be involved with a project as rich as the story of the legendary James Brown. He was a mesmerizing performer with a fascinating life.
Brown's widow, Tommie Rae Brown:
I am deeply honored that Mick Jagger and Brian Grazer, two of my husband James Brown's favorite people, have entered into a partnership to bring his inspirational story to the big screen.
As for who could play the role, I'd imagine Taylor and the producers will first look at recognizable actors but would, eventually, have to go with an unknown to combine all of the talents and characteristics Brown had. Maybe someone from Broadway.
Who do you think could play the role? Do you think Taylor is the man for the job?