More Highlights From Mondo's Universal Monsters Gallery Show Featuring Rick Baker, Martin Ansin, Kevin Tong And Others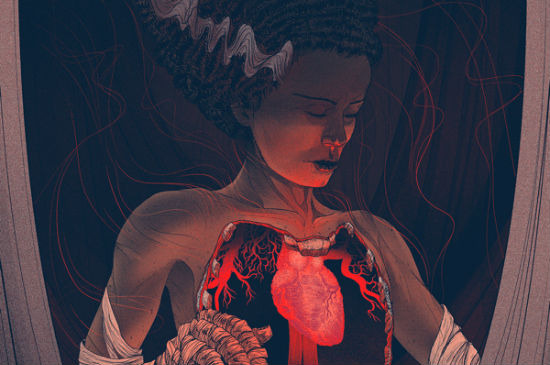 Over the weekend, Mondo opened their fourth gallery show in Austin, Texas and it was without a doubt their biggest yet. The theme was Universal Monsters and it featured not only brand new work by the legendary Drew Struzan, but all new screenprints and art from the likes of Martin Ansin, Kevin Tong, Scott Campbell, Mike Mitchell, JC Richard and others.
We posted a few of the earlier images at this link but, after the jump, check out our favorites from the rest including stunning posters for Frankenstein, The Wolf Man, Bride of Frankenstein and many more.
Thanks to both OMG Posters and Film School Rejects for the below images. The Rejects images were taken by Nick Simonite and if you click on to this link you can see the entire show including the opening. Below are just some of the highlights. Mouse over each for the name of the artist.
Several of these posters and pieces of art have not yet sold out so follow @MondoNews for your chance to grab them.
And if you're in Austin, the show will remain on display through November 10 at 4115 Guadalupe St., Austin Texas. Click here for all the info including the full roster.