'X-Men: Days Of Future Past' Blends 'X-Men' And 'Terminator' Says Mark Millar; Plus 'Deadpool' Update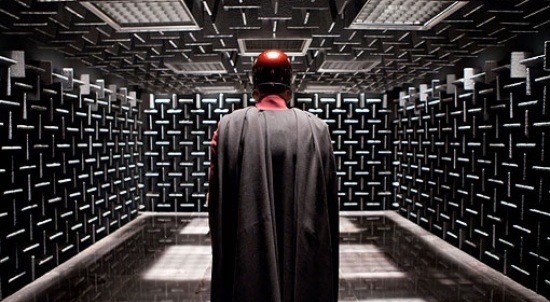 Newly anointed 20th Century Fox Marvel guru Mark Millar has had that job for less than a month and in that time he's already proved his worth in quotes. As is usually with the boisterous comic book creator, he's had no problem talking about the three main Marvel properties currently in different stages of development at Fox: The Wolverine directed by James Mangold, Fantastic Four directed by Josh Trank and X-Men: Days of Future Past, directed by Matthew Vaughn. And while the first film is already shooting and the second is still a ways off, the sequel to X-Men: First Class should be the next one to go into production.
Millar spoke to SFX Magazine about the film and called it "X-Men" meets "The Terminator," confirming that it has robots in it. Can you say Sentinels? Also, another Marvel property in development at Fox, Deadpool, gets a brief update from its director, Tim Miller. Read about all of this after the jump.
Here's Millar's quote from SFX (via Total Film). It might just be the best three sentences ever formed in the human language:
Vaughn is going for a big sci-fi style thing with X-Men: Days of Future Past. It's X-Men meets The Terminator. You've got robots, you've got time travel, you've got superheroes – it's got everything in one film.
Which, of course, sounds very expensive. Millar had a response to that as well:
Cost-wise it's going to go up, and ambitious-wise it's gone up. But Vaughn can handle it. Vaughn made Kick-Ass for $28 million.
Most comic book fans know the Days of Future Past storyline has a heavy focus on Sentinels, the iconic, building size, evil robots we have yet to truly see even after six X-Men movies. Millar, however, makes it sound like they'll finally get their due, which is incredibly exciting.
Then there's Deadpool, a character that (rights wise) is considered part of the X-Men universe, as he appeared in X-Men Origins: Wolverine. That means he too is at Fox and while Millar has yet to comment on that Tim Miller, promoting both his Halo 4 commercial and Goon Kickstarter with David Fincher, said the following to Superhero Hype:
We've turned in an amazing script and done some early tests and visual development that–I'm confident–would get the fans stoked. And Ryan [Reynolds] still loves the project. So it's really up to Fox as to whether or not the film happens–all I can do is hope (and beg periodically) that it be allowed to move ahead.
With the characters quick mouth, and a huge star attached in Ryan Reynolds, I'd imagine Millar's new role could get Deadpool moving head soon if the new script is good. What do you think?
Sentinel photo: OnePerCase