VOTD: Live-Action 'Halo 4' Commercial Produced By David Fincher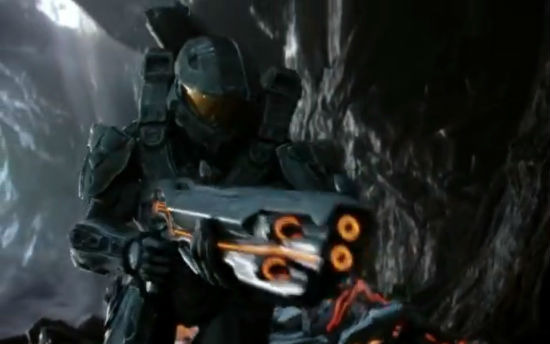 Video game fans are well-aware that Halo 4 is hitting stores November 6. It's the gaming equivalent of The Dark Knight Rises or The Avengers being released: a guaranteed blockbuster with huge, mass appeal across multiple mediums. The difference is Halo 4 will probably gross more because it costs $60 a pop instead of $15. But unlike the standard practice of popular movies being turned into video games, popular video games don't always get turned into movies. Halo in particular has a long, storied history of  filmmakers trying to make it to the big screen. To date, it hasn't happened.
Today, we get a huge live-action version of Halo in commercial form. Oscar-nominated director David Fincher has produced a TV spot for the game, directed by Tim Miller, the creative director of Blur Studios, who helped Fincher on the title sequence to The Girl With The Dragon Tattoo. It the latest in a long history of Halo commercials getting a Hollywood upgrade.
Check out the commerical, when delves into the past of Master Chief, after the jump.
Thanks to XBox (via FirstShowing) for the heads up.
So cool. Makes me wish I had more than just a PlayStation 3. Of course this isn't the first time Halo had been reimagined as a commerical by famous filmmakers. Neill Blomkamp (District 9) was the first to realize the game in live action in a short film which also served as a test for a Halo movie that never got made. Rupert Sanders (Snow White and The Huntsman) directed a spot for Halo 3 and more recently Halo 3: ODST. Israeli commercial director Noam Murro (Smart People) did some spots for Halo: Reach. In addition, Danish commercial director and former photojournalist Nicolai Fuglsig took his shot at Halo 4. Click those links for the spots.
There was also talk of a massive fan film that never materialized.
What do you think of this spot? Does the action look big screen worthy?