'Save The Date' Trailer: Starring 'Bachelorette's Lizzy Caplan And 'Five-Year Engagement's Alison Brie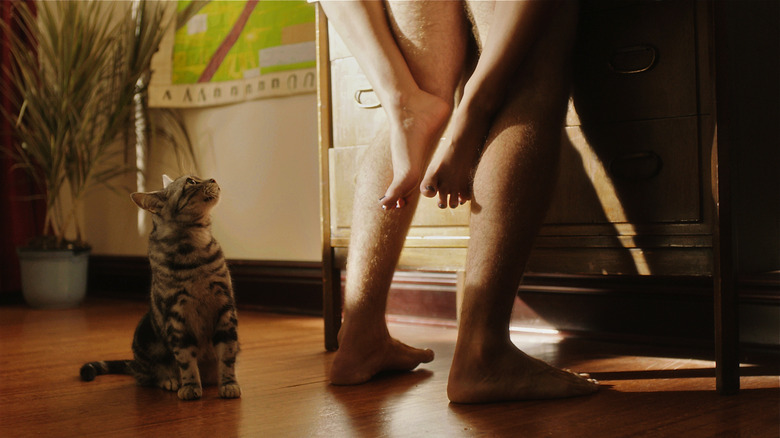 Lizzy Caplan's already starred in one wedding comedy this year — the enjoyably acerbic Bachelorette — and Alison Brie got to help Emily Blunt to the altar in The Five-Year Engagement earlier this spring. Now Caplan and Brie are teaming up with one another for yet another marriage-themed romcom, playing sisters in Michael Mohan's bittersweet Save the Date.
Caplan plays commitment-phobic artist Sarah, who dumps her boyfriend Kevin (Geoffrey Arend) after a public proposal gone spectacularly wrong. She rebounds with sweet Jonathan (Mark Webber). In contrast, Brie's Beth is happily preparing to spend the rest of her life with Andrew (Martin Starr) — but he seems somewhat more ambivalent about their future. Watch the trailer after the jump.
Save the Date debuted at Sundance to mixed reviews overall, but the positive ones were really positive. The AV Club fell for the film's "swooningly romantic yet clear-eyed" tone and gave it an A-, while EW declared it "the movie Ben Stiller's 1994 paen to Gen-X neuroses [Reality Bites] could and should have been." Between those raves and that cast, I'm sold, even if Variety and THR were less on board with the characters' self-absorbed tendencies.Save the Date hits VOD November 8 and theaters December 14.
Synopsis:
After an ill-timed and very public marriage proposal, fiercely independent Sarah (Caplan) breaks up with her overeager boyfriend Kevin (Arend). Sarah turns to her sister Beth (Brie) for support, but Beth is too busy obsessing over the details of her own wedding to Kevin's band mate, Andrew (Starr). When Sarah suddenly finds herself caught up in an intense rebound romance with the adorable Jonathan (Webber), she is forced to examine her own fears of commitment and vulnerability. With honesty, heart, and humor, all five struggle with the trials, happiness, and pain of modern love. In the end Sarah must decide – is it better to stay safely single or to risk it all on love?