Shailene Woodley Lands Lead In Dystopian YA Adaptation 'Divergent'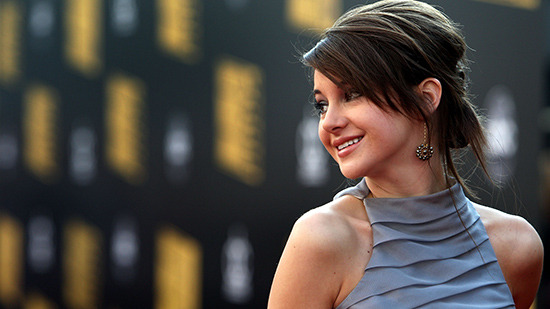 Landing a key part in The Amazing Spider-Man 2 would be enough to make most up-and-coming actress' months, but for Shailene Woodley the good news just keeps on coming.
The Descendants actress has entered talks for the coveted lead role in Divergent, the Neil Burger-directed adaptation of Veronica Roth's popular YA trilogy. The books have been touted as the next Hunger Games, which means Woodley could be leading her very own blockbuster franchise if all goes well. More details after the jump.
The 20-year-old Woodley has been acting for more than a decade, but it was her starring turn in ABC Family's The Secret Life of the American Teenager that put her on the map. She gained widespread critical acclaim playing George Clooney's daughter in Alexander Payne's The Descendants, and has since shot Gregg Araki's White Bird and James Ponsoldt's The Spectacular Now. Both are due out next year.
According to THR, Woodley was able to sign on to Divergent after (Spider-Man spoiler alert!) the Mary Jane role turned out to be a relatively small one. The trade reports that she'll play a bigger part in the third installment, which will be based on Gwen Stacy's death in the comics. (End spoilers.) Divergent is tentatively aiming to shoot in the first half of 2013, for a spring 2014 release.