'Justice League' Aimed At Summer 2015 Release After Superman Lawsuit Settled; Other DC Movies To Follow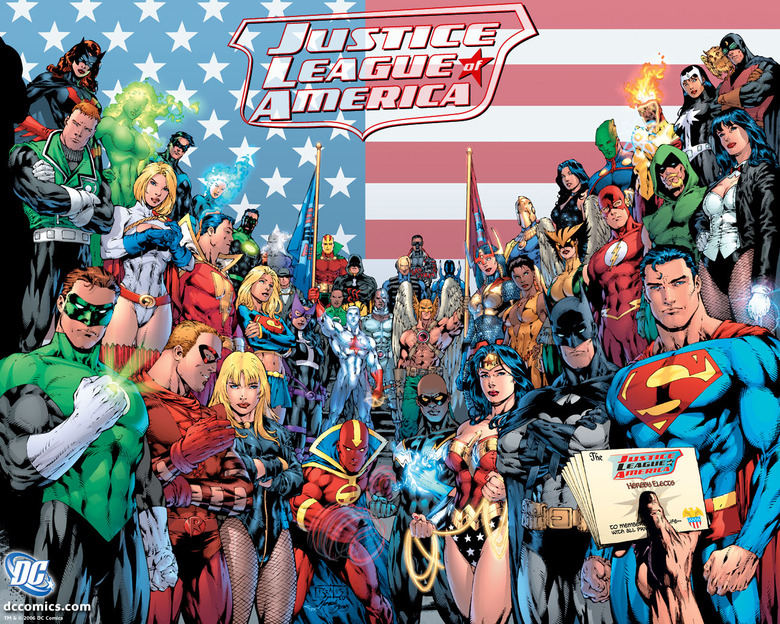 Whether comic book fans knew it or not, Wednesday was the day they officially got a Justice League movie. That's the day a California judge ruled in favor of Warner Bros. in a complex case involving the rights of Superman, clearing the way not only for Man of Steel to hit its June 14, 2013 release, but for Justice League as well.
The Los Angeles Times reports Warner Bros. is hoping shoot the film next year aimed for release during the Summer of 2015. They also confirm Justice League will precede any other new DC Comic book movies.
Read more after the jump.
The Hollywood Reporter has a great article on the Superman lawsuit that lists all the details, but the main idea is in 1992 Jean Peavy, the sister of Superman co-creator Joe Shuster, signed an agreement allowing Warner Bros. to have rights to the character. Years later, that agreement was called into question and one judge even ruled against it. And so it went until, finally, a judge ruled the 1992 agreement was binding and now Warner Bros. controls the rights to Superman after 2013. Head there to read more.
According to the LA Times, this was the main reason why a Justice League movie – which already has a script in the works – has been languishing. If the judge had not ruled in their favor, the film couldn't contain Superman and what's the Justice League without Superman? The article states that with all the red tape now cleared, the search for a director and a cast will hit the accelerator aimed at a 2013 shoot and Summer 2015 release.
One of the other major questions surrounding the film was whether it would be the kick off of a new universe or the culmination of several films, ala The Avengers. The former is now, in fact, Warner Bros. plan. That means expect that Batman reboot sometime after 2015.
So what's next? Who do you want to see direct? Are you popping open the champagne? Who will win in the great 2015 battle of Justice League vs. The Avengers 2?