Five 'Django Unchained' Character Posters Put The Stars Front And Center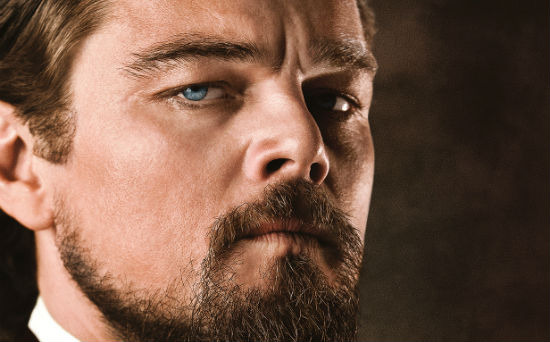 Don't hide your excitement about having a new Quentin Tarantino movie to discuss in about two months. That movie, Django Unchained, follows a slave (Jamie Foxx) freed by a bounty hunter (Christoph Waltz) with the two then teaming up to search for the slave's wife (Kerry Washington) who is under the control of a plantation owner (Leonardo DiCaprio). I describe the film in these basic terms because a new set of character posters has done the same. They put the actors in these complex roles front and center. Simple and clean.
The film will be released on December 25 but you can look at the posters right now.
Thanks to The Film Stage for compiling these. Click on each for the high resolution version.
While Tarantino is obviously a huge name for film fans, names like Leonardo DiCaprio, Samuel L. Jackson and Jamie Foxx are surely more recognizable and influential in getting them into theaters, hence the striking nature of these character posters. I'd imagine they'll be incredibly eye-catching if a theater is able to spare the space to put all five next to each other on a wall.
Here's the official synopsis for Django Unchained. No matter your religious beliefs, we'll all have an awesome present to open this Christmas:
Set in the South two years before the Civil War, DJANGO UNCHAINED stars Academy Award(R)-winner Jamie Foxx as Django, a slave whose brutal history with his former owners lands him face-to-face with German-born bounty hunter Dr. King Schultz (Academy Award(R)-winner Christoph Waltz). Schultz is on the trail of the murderous Brittle brothers, and only Django can lead him to his bounty. The unorthodox Schultz acquires Django with a promise to free him upon the capture of the Brittles–dead or alive.