Heathcliff Will Also Get The Live-Action / CG Hybrid Feature Treatment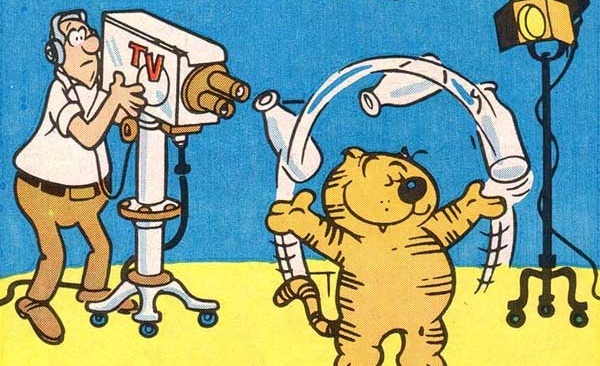 If it feels like Hollywood is ransacking your childhood for ideas, you can thank/blame Waterman Entertainment for part of that. The family-based production company has been behind movie adaptations of Casper, Stuart Little, and Alvin and the Chipmunks, and is now aiming to bring Heathcliff — the mischievous orange cat that isn't Garfield — to big and small screens as well. Read more after the jump.
Cartoonist and rights holder Peter Gallagher (not that one) had this to say about the deal:
[Waterman's] track record is impeccable. Casper, Stuart Little and Alvin and the Chipmunks are examples of incorporating elements that past audiences loved and adding a contemporary flair that makes these properties endure with a whole new generation. That is exactly what I was looking to achieve with Heathcliff. We want our existing fans to identify with the characters they know while introducing him to an entirely new audience. As a creator I know that they will be attentive to our lasting vision for the brand and welcome our input, which is very important to me.
I'm thinking his definition of "impeccable" might be a little different from mine, but much as those Chipmunks films grate on my nerves, there's no denying they've made Fox a lot of money.
Heathcliff made his debut in a comic strip by George Gately in 1973. (That's five years before Garfield, if anyone's counting.) The cartoonist passed away in 2001, but his nephew Gallagher took over the duties and the rights and runs the strip to this day. Over the decades, Heathcliff has also made the leap into a comic book series, two separate animated TV shows, and a low-budget feature, all in the 1980s.