Warner Bros. Plots Feature Version Of 'Blade Runner'-Esque Sci-Fi Short 'True Skin'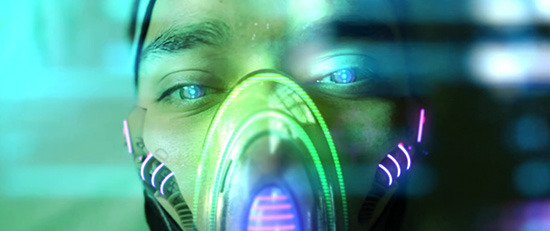 While there will always be exceptions, few execs at big studios are looking to make new talent discoveries based on storytelling prowess. They're looking for people who can make expensive-looking features for relatively little money — and whose salaries will be low as well.
Pixels and Panic Attack are a couple examples of shots where the filmmakers proved that they could leverage whatever effects access they had into something that caught the public eye. Can they make that work in a feature? We'll see soon enough, with The Evil Dead, if Panic Attack director Fede Alvarez really has the goods. (Alive in Joburg is another example, through Neill Blomkamp is likely the exception rather than the rule, as he has real storytelling skills to beef up his effects.)
Here's the latest name to get the minor to major call-up: Stephan Zlotescu, an effects guy with a resume full of videos by Kanye West, Lady Gaga and Nikki Minaj. He made a short called True Skin, set in a near future where cybernetic body augmentation is common, and expensive enough to drive a dangerous black market. It's full of all the stuff Hollywood loves — colorful razzle-dazzle, good (read: cheap) use of available resources, and a sci-fi concept that doesn't get in the way of the flashy colors. It is short on the things Hollywood doesn't care much about, like story and character.
And so it will be turned into a feature film, as Warner Bros. bought the rights to make the big version of True Skin, as Zlotescu is likely going to get the chance to direct it.
Here's the short:
I see there a mash-up of Blade Runner and video games like Deus Ex. I don't see much convincing world-building, or any skill with telling a story through actors. But it is flashy, and uses Zlotescu's effects abilities to build out real-world shots of Bangkok with digital details.
THR says David Heyman (Harry Potter) will produce, via Heyday Films, along with Scott Glassgold and Raymond Brothers of IAM Entertainment. Chris Sewall, who produced the short, is on board, as is the guy named H1, who shot the short. It's way to early to know if this will really happen — some shorts are bought for development and then stuck there — or if we'll see a more promising directorial effort when it does.