'Dragon' Trailer: Donnie Yen Fights His Way Through Gangsters And Government Cronies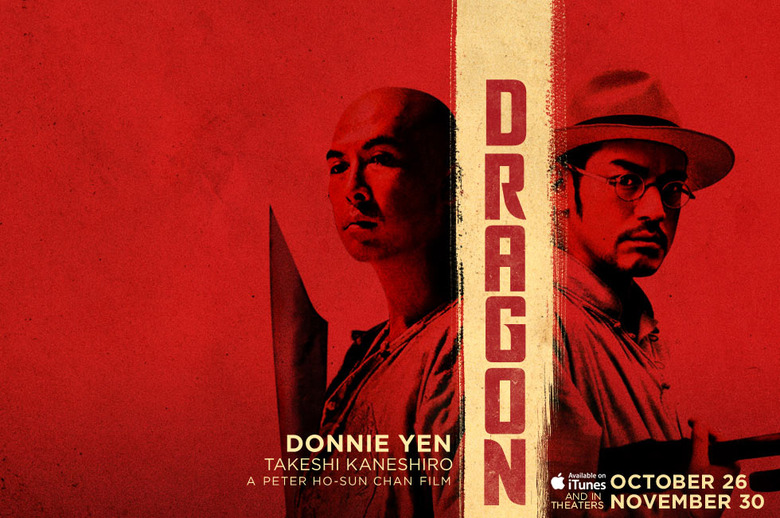 The beginning of the trailer for Dragon shows something Donnie Yen fans might find pretty unlikely: Yen, crouching behind a counter, hiding from the violence unfolding on the other side. But then Yen's anger rises and he leaps into at ion, which also kicks this trailer into gear.
Yen is a small-town guy who kicks the ass of a couple gangsters, attracting the interest of men on both sides of the law. What that means for us is that Dragon — called Wu Xia abroad — presents a bunch of fight scenes set in a classic period Chinese location, and photographed with a more lush aesthetic than is typically the case. Check out the trailer  below.
Dragon hits VOD on October 26, and goes to theaters on November 30. Apple has the trailer.
Liu Jin-xi (Yen) is a village craftsman whose quiet life is irrevocably shattered by the arrival of two notorious gangsters in the local general store. When Liu single-handedly saves the shopkeeper's life, he comes under investigation by detective Xu Bai-jiu (Kaneshiro). Convinced that Liu's martial arts mastery belies a hidden history of training by one of the region's vicious clans, Xu doggedly pursues the shy hero—and draws the attention of China's criminal underworld in the process.