Lee Daniels In Talks For Janis Joplin Biopic 'Get It While You Can,' With Amy Adams Starring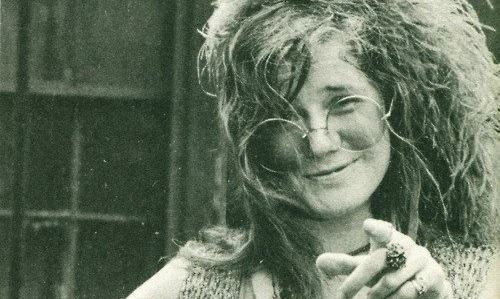 Hollywood has been trying and failing to make a Janis Joplin biopic for years, but all of a sudden it looks like two such films are on their way. Over the summer, Martha Marcy May Marlene helmer Sean Durkin signed on to direct Joplin with Tony winner Nina Arianda as the famed songstress. Now the competing project Get It While You Can, with star Amy Adams, has Precious director Lee Daniels circling. If all goes well, production could get going as soon as early 2013. More after the jump.
Get It While You Can has been in development for several years at this point, and in that time it's gone through several changes both in front of and behind the camera. Adams has been attached to star since at least 2010, when Fernando Meirelles was on board to helm; other high-profile talents formerly associated the project include stars Renee Zellweger and Reese Witherspoon and direct Catherine Hardwicke. And that's just on this Joplin biopic. Lili Taylor, Pink, Zooey Deschanel, and Brittany Murphy have all been linked to competing Joplin nonstarters at various points over the past decade.
Daniels has been in high demand since his Oscar-nominated work on 2009's Precious, although his latest release The Paperboy hasn't managed to reach the same level of acclaim. He recently wrapped his White House drama The Butler, and has been eyeing a few different projects for his next act including the Martin Luther King, Jr. tale Orders to Kill. Perhaps Daniels' heat will prove to be just the thing Get It While You Can needs to finally get off the ground.
Get It While You Can is being financed independently for now, though there've been preliminary talks to get Focus Features involved. It's unclear which of Joplin's songs this film will be able to use, as Durkin's Joplin reportedly holds the rights to many of her biggest hits. Both projects are aiming for an early 2013 start.