Watch Over 15 Minutes Of Behind-The-Scenes Footage From 'Skyfall'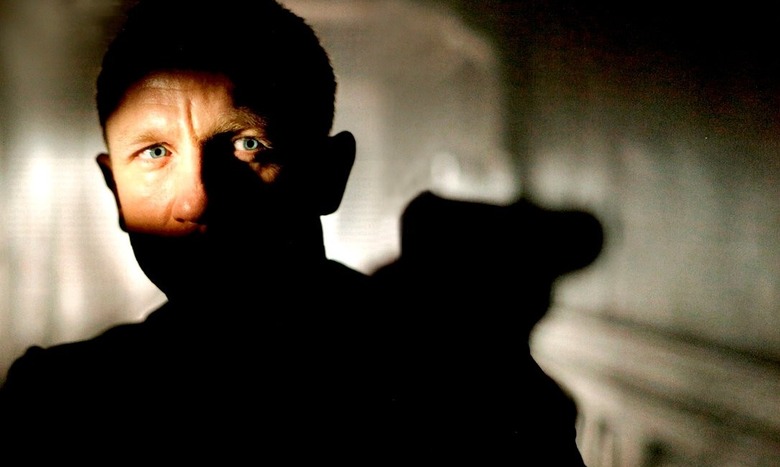 You've probably noticed by now that Sam Mendes' Skyfall is building some seriously amazing buzz, with ecstatic praise heaped on everything from the cinematography and action choreography to the acting and storytelling. On the plus side, that makes the film's impending release that much more exciting. On the not-so-plus side, all that hype just makes November 9 (or October 26 for you lucky Brits) seem that much farther away.
For those hankering for an early Bond fix, we have some fun bits of B-roll to share with you today after the jump. The videos show stars Daniel Craig, Javier Bardem, Judi Dench, Naomie Harris, Ralph Fiennes, Albert Finney, Ben Whishaw, and Bérénice Marlohe shooting various key scenes, from quiet conversations to splashy action setpieces. Check them out after the jump.
That said, the post-production process does a lot to transform the raw material posted here into the gorgeous sequences we see in the movie, so even if you pore over the videos below I'm sure there'll be plenty to surprise and delight you when you see the finished product.
[Note: The videos labeled "B-roll III" and "B-roll IV" appear to be one and the same, so we've only posted one of the two here.]
B-roll is always fun because it offers a peek at movie magic in action. Craig, like all Bonds, exudes an effortless cool onscreen, but it's plain to see here how much hard work everyone has to put in to make such badassery look so easy.
Daniel Craig is back as James Bond 007 in Skyfall, the 23rd adventure in the longest-running film franchise of all time. In Skyfall, Bond's loyalty to M (Judi Dench) is tested as her past comes back to haunt her. As MI6 comes under attack, 007 must track down and destroy the threat, no matter how personal the cost.