Trivia: Watch 'The Exorcist' Test Footage And Part Of A 'Little Shop Of Horrors' Restored Ending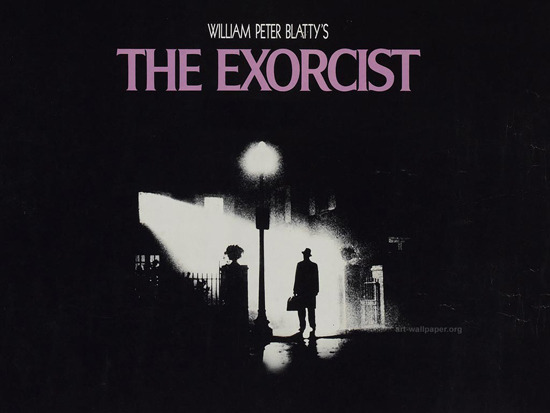 The internet just keeps giving with respect to new looks at old films, and this week has seen the arrival of test effects footage for William Friedkin's horror classic The Exorcist, and also some footage from an alternate ending for Frank Oz's 1986 version of Little Shop of Horrors, in which the singing and man-eating plant Audrey chomps down on the film's lead characters. Check out both below.
Bloody Disgusting has the Exorcist footage, which features Linda Blair being levitated from her bed, as well as quite a good amount of serious thrashing about. This is one of several video clips the site is promising in the runup to Halloween. As the site explains,
This footage came from a 16mm print which was labeled as such: "Warner Bros color timed anamorphic test – The Exorcist." The case had William Friedkin's name hand written on the address label.
The man you see towards the end of the clip is surmised to be William Peter Blatty, who wrote both the source novel and the script for the film.
And then there's Little Shop of Horrors, which just hit Blu-ray, and also had a nice retrospective presentation at the New York Film Festival with Frank Oz, Ellen Greene (who played the human Audrey), and composer Alan Menken in attendance. Seperately, Menken talked to EW about the film, and explained that the film's alternate ending, which is featured on the disc as "a 20-minute long director's cut ending," was screened for test audiences who reacted very negatively to the ending that killed off the leads. (As the previous versions had done.)
Here's some of that original ending; the rest can be found on the disc.