Paramount Grabs Martin Scorsese's 'The Wolf Of Wall Street,' Plans Late 2013 Release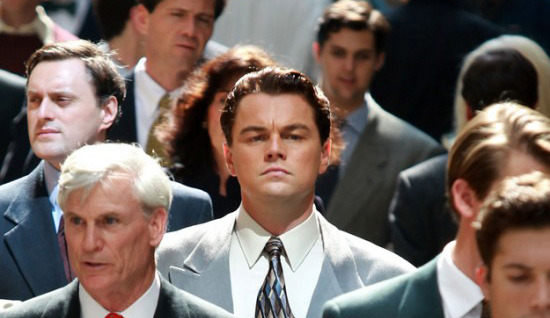 Lawsuits be damned, Martin Scorsese got right into shooting The Wolf of Wall Street this year, with Leonardo DiCaprio as his star once again. This time Leo plays a fictionalized version of Jordan Belfort, a Wall Street big shot who partied his way through much of the '90s before being targeted by authorities for securities fraud and money laundering. The whole sordid tale is told in Belfort's book of the same name, which was the basis for a script by Terence Winter (Boardwalk Empire).
The film shot as an indie, with Warner Bros. participating in early development, but now Paramount has picked up the domestic distribution rights, and is already planning a late 2013 release — in other words, the studio sees Scorsese's new film as an awards contender. The cast also includes Matthew McConaughey, Jonah Hill, Jean Dujardin, Rob Reiner, Kyle Chandler, Margot Robbie and Jon Bernthal.
As rights are just being sold now and the film isn't expected to hit for another year, we've probably got a while to wait before a trailer materializes, but  [Deadline]