'Sinister' Director Takes On Stephen King's Odd Love Story 'The Breathing Method'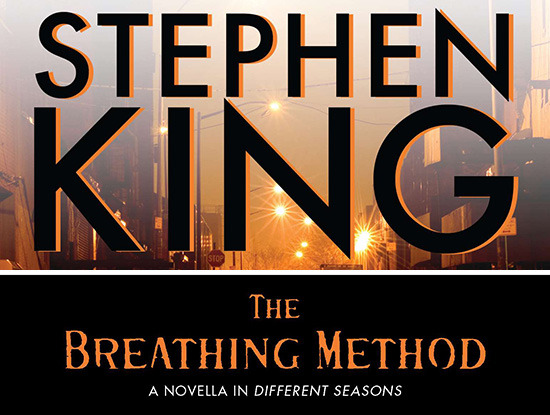 Stephen King's collection of novellas, Different Seasons, has been a fertile birthing place for films. Two of the four stories in the collection, Rita Hayworth and the Shawshank Redemption, and The Body, became two of the best King film adaptations, and also among the most beloved films of their respective decades: Stand by Me in the '80s and The Shawshank Redemption in the '90s. A third story, Apt Pupil, became a film of the same name by Bryan Singer.
There's a reason that the book's fourth novella hasn't made the jump to film, however. It's fairly odd, even by King standards: a sort of love story about a doctor who softly falls for a pregnant patient as he teaches her a method to get through childbirth, but with a resolution that is both gruesome and bizarrely romantic. But Sinister director Scott Derrickson is going to try to make the material work as a film. 
Deadline says that producer Jason Blum's company Blumhouse and Derrickson have scored the option on the novella, and that Scott Teems will script. That's a pretty great bit of news, actually, as Teems' film That Evening Sun, which he wrote and directed, is a fantastic modern Southern gothic that didn't get nearly the attention it deserved. Given that the material at hand is a bit unusual, I'm excited to see how Teems works with it.
Financing isn't set yet, and with a script not yet written we don't have any cast details or other specifics. Deadline says the film will probably be budgeted at less than $20m, which should be more than enough. (Granted, the core of the original novella is a period tale set in the '30s, so there's some money to be spent creating that look.)