Tina Fey And Amy Poehler To Host Golden Globes Together In 2013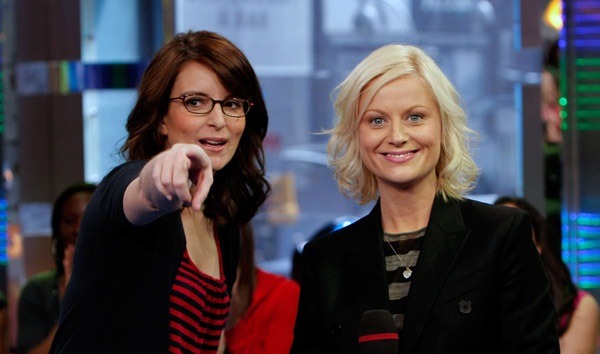 While the Academy has selected Family Guy creator Seth MacFarlane to host its ceremony come February 2013, the HFPS is doubling down with not one but two funny ladies for the Golden Globes. Tina Fey and Amy Poehler have just been chosen to anchor this year's awards, which will take place in January. The famous friends have collaborated frequently over the course of their careers, most notably as castmates on Saturday Night Live and in the films Mean Girls and Baby Mama. More after the jump.
Neither woman has hosted before, though both have appeared as presenters on other awards shows such as the Emmys. The pair have a strong chemistry that should be familiar to anyone who's seen their stint as co-anchors of Saturday Night Live's Weekend Update, and both have devoted followings within the coveted young adult demo.
The pick works out beautifully for Globes channel NBC's marketing team as well. Both women are prominent on the network's Thursday night comedy lineup — Fey leads 30 Rock, while Poehler stars in Parks & Recreation. NBC's president of alternative and late night Paul Telegdy expressed his satisfaction with the choice:
Having both Tina Fey and Amy Poehler on board to host this year's festivities is a major coup. Tina and Amy have a proven chemistry and comedic timing from their many years together on SNL to their successful co-starring roles in Baby Mama.
Of course, we've all seen great comedians fall flat as awards hosts in the past, so there's no guarantee that the combination of Poehler and Fey will pay off. But I'd happily watch these women talk about anything at all, so the HFPS can count on my tuning in when the awards air January 13.