'Snow White And The Huntsman' Director Rupert Sanders To Make Alfred Bester's Sci-Fi Tale 'The Juliet'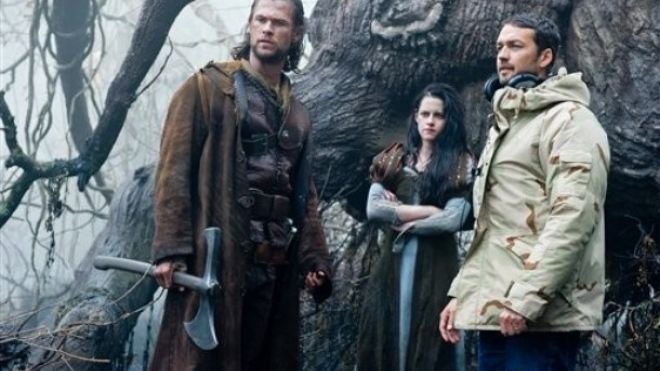 Briefly: Guess he's not going to make the Van Helsing movie soon after all. Rupert Sanders made his big feature debut with Snow White and the Huntsman, and then made his tabloid debut by being caught making out with his Snow White star. That threw plans for the Huntsman sequel into some question, and in the wake of that speculation Sanders was said to be a possible director for the Van Helsing reboot that Universal has planned with Tom Cruise.
Now Sanders is doing a deal with Sony and New Regency to make his next film The Juliet, scripted by Henry Bean from a short story by Alfred Bester. As one of the fathers of science fiction, Bester won the first Hugo award for The Demolished Man, and wrote The Stars My Destination, which has been one of the great never-adapted properties to float through Hollywood.
The film will be "a love story set in a near-futuristic science fiction landscape," and has been described as "Bonnie and Clyde in space." [Deadline]