Clark Gregg Will Return As Agent Coulson In Joss Whedon's 'S.H.I.E.L.D.' TV Series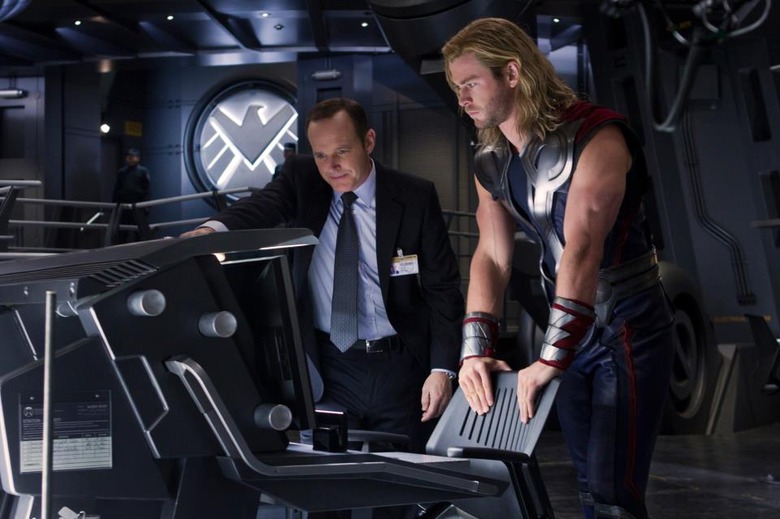 After serving as the anchor for the Marvel Cinematic Universe Phase One, Clark Gregg is set to do the same on TV. The actor will reprise his role as S.H.I.E.L.D Agent Phil Coulson in Joss Whedon's ABC series Marvel's S.H.I.E.L.D. Whedon himself send a video to New York Comic-Con to make the announcement  which also revealed that he'll be co-writing the pilot with co-write the pilot with Jed Whedon and Maurissa Tancharoen. Read more after the jump. 
Thanks to Marvel for the info.
As most of you know, Gregg's Coulson – who appeared in Iron Man, Thor and Iron Man 2 – was killed in The Avengers, and not in a way that it would make a lot of sense for him to return. (Loki stabbed him through the back with a staff and his death was the catalyst for the team to come together.)
That makes this news – while incredibly welcome and exciting – a bit confusing. Is this whole show going to be a flashback? Will Coulson only be on the show on a limited basis? As of right now, these are not question we have answers too. Hopefully we'll find out sooner rather than later.