Writing Bits: 'Creature From The Black Lagoon' Starting From Scratch; 'Masters Of The Universe' Gets 'Expendables 2' Scribe, J. Michael Straczynski To Pen 'Shadowman'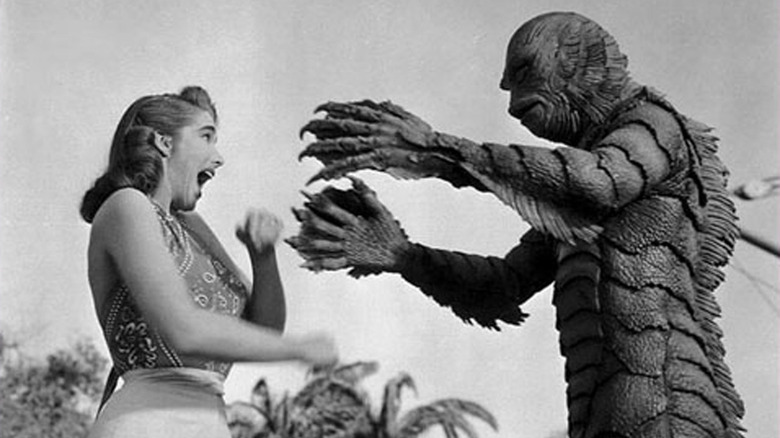 Universal isn't giving up on its long-gestating Creature From the Black Lagoon remake. The project's been kicking around in one form or another since the early '80s, but has been pretty quiet the past few years. Now the studio's starting fresh with writer Dave Kajganich. The scribe is no stranger to horror remakes. He was behind The Invasion, a 2007 remake of The Invasion of the Body Snatchers. In addition, he's working on new versions of Stephen King's Pet Semetary, It, and The Stand.
Kajganich will be starting from scratch on Black Lagoon, rather than rewriting any of the earlier drafts. Contrary to previous reports that Carl Erik Rinsch was in talks to direct, Black Lagoon has no director at this time. [THR]
After the jump, He-Man and Shadowman also get new writers.
The initial draft of the Masters script was written by Mike Finch and Alex Litvak (Predators). The plotline centers on a prince who fulfills his destiny by becoming a mythological superhero fighting the evil Skeletor. G.I. Joe: Retaliation helmer Jon M. Chu is on board to direct. [Variety]
J. Michael Straczynski has signed on to script Shadowman, a live-action feature based on the Valiant Comics title. The New Orleans-set series follows a jazz musician named Jack Boniface who's brutally attacked one night. When he recovers, he finds himself with new powers and an irresistible drive to hunt down and stop evil. Here's the logline for the film:
The forces of darkness are determined to claim New Orleans as their own, and Jack Boniface must accept the legacy he was born to uphold, in order to stop them. As Shadowman, Jack is about to become the only thing that stands between his city and an army of unspeakable monstrosities from beyond the night. He must pay a high price and master his new abilities before Master Darque brings down the wall between reality and the eldritch darkness of the Deadside.
Shadowman is planned as the first of several film projects being developed internally at Valiant Entertainment, according to Jason Kothari. The company is also involved with several other comic book adaptations, including Kick-Ass 2: Balls To The Wall and Bloodshot. [Deadline]