Marvel Bits: 'Guardians Of The Galaxy' Characters Expanded, Several New Actors Up For 'Captain America: The Winter Soldier,' 'Thor: The Dark World' Synopsis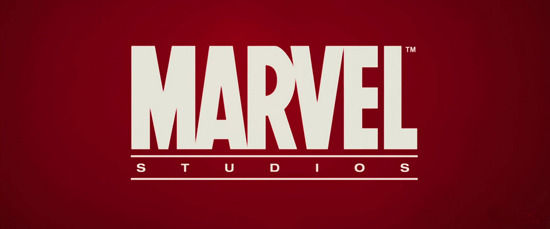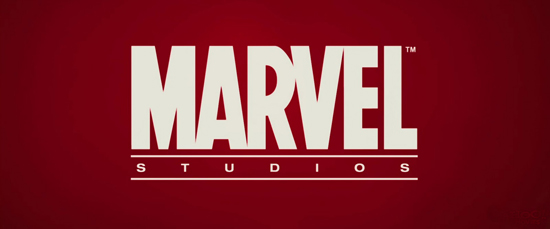 Eagle-eyed /Film readers likely noticed there were no Superhero Bits today. Blame a last minute, awesome interview oppurtunity. But we couldn't leave for the weekend without some kind of superhero update and both Marvel Studios and Marvel's enemy Latino Review were happy to oblige.
On the official side of things, Marvel and Disney released the first official plot synopsis for Thor: The Dark World, which focuses heavily on the Phase Two/post-Avengers nature of the story. On the rumored side of things, Latino Review reports that a few members of the Guardians of the Galaxy will be featured more than others and are having their backstories interweaved into the Marvel Cinematic Universe continuity.
Across the cosmos with Captain America: The Winter Soldier, rumors say Mary Elizabeth Winstead is now at the top of the list for a young female actress and that Game of Thrones' Nikolaj Coster Waldau, Lost's Josh Holloway and Kevin Durand are all up for additional roles. Read more about all of this after the jump.
First up, Disney released the following plot description of Thor: The Dark World. Thanks to Coming Soon for the heads up.
Marvel's "Thor: The Dark World" continues the big-screen adventures of Thor, the Mighty Avenger, as he battles to save Earth and all the Nine Realms from a shadowy enemy that predates the universe itself. In the aftermath of Marvel's "Thor" and "Marvel's The Avengers," Thor fights to restore order across the cosmos...but an ancient race led by the vengeful Malekith returns to plunge the universe back into darkness. Faced with an enemy that even Odin and Asgard cannot withstand, Thor must embark on his most perilous and personal journey yet, one that will reunite him with Jane Foster and force him to sacrifice everything to save us all.
Starring Chris Hemsworth, Natalie Portman, Tom Hiddleston, Stellan Skarsgård, Idris Elba, Christopher Eccleston, Adewale Akinnuoye-Agbaje, Kat Dennings, Ray Stevenson, Zachary Levi, Tadanobu Asano and Jaimie Alexander with Rene Russo and Anthony Hopkins as Odin, "Thor: The Dark World" is directed by Alan Taylor, produced by Kevin Feige, from a story by Don Payne (credit not final) and screenplay by Christopher Yost and Christopher Markus & Stephen McFeely (credit not final) and is based on Marvel's classic Super Hero Thor, who first appeared in the comic book "Journey into Mystery" #83 in August, 1962.
"Thor: The Dark World" is presented by Marvel Studios. The executive producers are Louis D'Esposito, Alan Fine, Stan Lee, Victoria Alonso, Craig Kyle and Nigel Gostelow. The film releases November 8, 2013, and is distributed by Walt Disney Studios Motion Pictures.
Nothing Earth-shattering (or Asgard-shattering for that matter) but calling him "the Mighty Avenger" and referencing "the aftermath" of that film is a bit of obvious overkill.
That's the official news. Now onto the rumors, all from reputable Marvel source Latino Review.
Starting with Guardians of the Galaxy, they say at the moment director James Gunn and crew are focusing on expanding and integrating three characters in particular: Star-Lord, Gamora and Drax The Destroyer. Star-Lord is the most obvious, as he's the "a U.S. pilot who ends up in space in the middle of a universal conflict and goes on the run with futuristic ex-cons who have something everyone want," according to the plot description.
Then the belief that Thanos will play a part in the film and explains the other two. "Gamora was adopted by Thanos and Drax was a man whose consciousness was transferred into the Drax body with the express purpose to kill [Thanos]" according to LR. Some fans might be upset Rocket Raccoon doesn't seem to be the main focus but, in a realistic world, a talking Raccoon interacting with a bunch of movie stars doesn't seem like a central idea.
The next rumors have to do with Captain America: The Winter Solider. Two weeks ago, news broke that not only will Black Widow appear, but they're seeking a young actress for a yet undisclosed role. Click here to read about that. However, Latino Review beloves the role is likely of Agent 13, aka, Sharon Carter the niece of Peggy Carter (Hayley Atwell) and that the person at the top of their list right now is Mary Elizabeth Winstead. That would be phenomenal, especially coming off the best performance of her career in Smashed.
Plus there are rumored casting choices for men too. Directors Joe and Anthony Russo are reportedly seeking two "very physical" male parts, one American, one Foreign. How these characters fit in – whether it be with S.H.I.E.L.D. or as bad guys – has yet to be revealed but Latino Review says three actors are on the wish list: Game of Thrones' Nikolaj Coster Waldau, Lost's Josh Holloway and X-Men Origins Wolverine's Kevin Durand.
Lots and lots to digest here, I know. Head to Latino Review for even more opinions and thoughts on all these rumors. What strikes you as most interesting or possible?