Alamo Drafthouse NYC Gets Liquor License, Won't Open Until 2014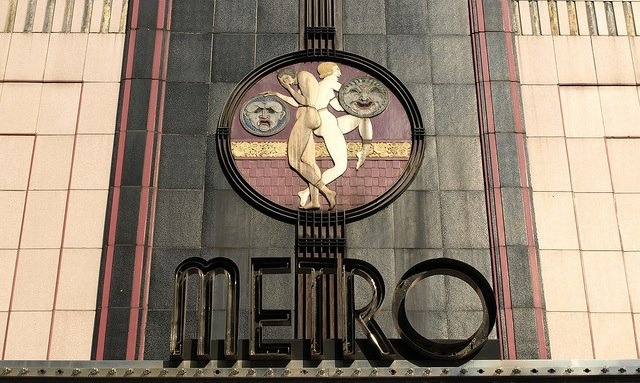 Earlier this year, the Alamo Drafthouse took one step closer to making New York cinephiles' dreams come true by announcing a new location planned for the Upper West Side. Six months later, plans seem to be well on their way, as the community board has approved a two-year liquor license for the theater. New York audiences will get to enjoy a dinner and drinks delivered right to their seats, just like Drafthouse patrons in other cities.
So that's the good news. The bad news is that the renovations are taking somewhat longer than expected, to the point that the opening has now been pushed from 2013 to 2014. This means the Alamo Drafthouse location under construction in in Yonkers, which is just north of New York City, will be the first location in the tri-state area to open its doors. More after the jump.
As we've previously reported, the Upper West Side location will take over the landmark Metro theater at 2626 Broadway, between West 99th and West 100th Streets. Originally built in 1933, the theater closed down in 2005 and has been empty ever since. According to Drafthouse SVP Tim Reed, the historic Art Deco exterior of the building will not be changed, but extensive interior renovations have pushed back the projected opening date to 2014.
The delay is disappointing, but not worrying. When the Upper West Side Alamo Drafthouse was announced in April, CEO Tim League said that the press release had purposely left the timetable vague in anticipation of such difficulties. But New Yorkers won't be left completely bereft until then — the planned Yonkers location is on track to open in spring 2013. Keep an eye on the Drafthouse Facebook page for updates.