Ben Affleck To Direct 'Live By Night,' Based On Novel By 'Gone Baby Gone' Author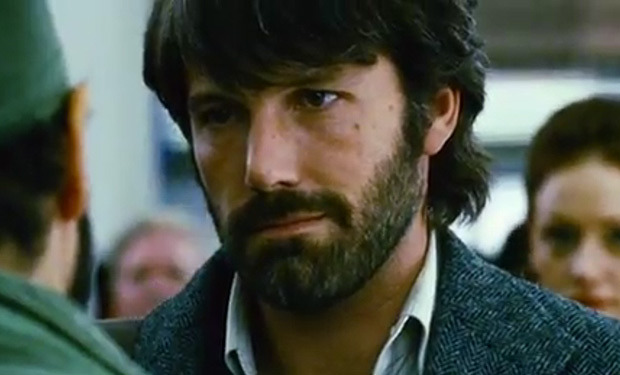 Ben Affleck's third directorial effort, Argo, opens this week, and as far as I'm concerned the guy is three for three in the director's chair. His solid track record so far makes Affleck a big choice as possible director for a lot of different projects, big and small, but so far the only one that has seemed like it might happen is The Stand.
With Argo taking Affleck away from Boston and crime fiction, The Stand seemed like an interesting prospect as it would take him even further afield. But we've heard little about that all year, and now it seems like the director/actor is going back home. He's even traveling with author Dennis Lehane, whose work provided the basis for Affleck's directorial debut Gone Baby Gone.
The project is Live By Night, a primarily Boston-set story that takes place at the height of Prohibition, and follows a policeman's son who takes to life as a liquor outlaw, which eventually leads him to Florida, Cuba, and the depths of crime.
Deadline reports that  Affleck is in talks with Warner Bros. for Live By Night to be his next film, as writer, director, producer, and star.
There was a point where Leonardo DiCaprio was attached to this project, and his company will still share some producer credit. The novel is also related to another Lehane novel, The Given Day, which was once potentially going to be a Sam Raimi film. That never happened. Lehane will write one more novel to tie those two books into a trilogy; whether Affleck has anything to do with future film adaptations remains to be seen.
Here's the long synopsis for the recently-released novel:
Boston, 1926. The '20s are roaring. Liquor is flowing, bullets are flying, and one man sets out to make his mark on the world. Prohibition has given rise to an endless network of underground distilleries, speakeasies, gangsters, and corrupt cops. Joe Coughlin, the youngest son of a prominent Boston police captain, has long since turned his back on his strict and proper upbringing. Now having graduated from a childhood of petty theft to a career in the pay of the city's most fearsome mobsters, Joe enjoys the spoils, thrills, and notoriety of being an outlaw.
But life on the dark side carries a heavy price. In a time when ruthless men of ambition, armed with cash, illegal booze, and guns, battle for control, no one—neither family nor friend, enemy nor lover—can be trusted. Beyond money and power, even the threat of prison, one fate seems most likely for men like Joe: an early death. But until that day, he and his friends are determined to live life to the hilt.
Joe embarks on a dizzying journey up the ladder of organized crime that takes him from the flash of Jazz Age Boston to the sensual shimmer of Tampa's Latin Quarter to the sizzling streets of Cuba. Live by Night is a riveting epic layered with a diverse cast of loyal friends and callous enemies, tough rumrunners and sultry femmes fatales, Bible-quoting evangelists and cruel Klansmen, all battling for survival and their piece of the American dream. At once a sweeping love story and a compelling saga of revenge, it is a spellbinding tour de force of betrayal and redemption, music and murder, that brings fully to life a bygone era when sin was cause for celebration and vice was a national virtue.