Ridley Scott Offers More Hints On Possible 'Prometheus' And 'Blade Runner' Sequels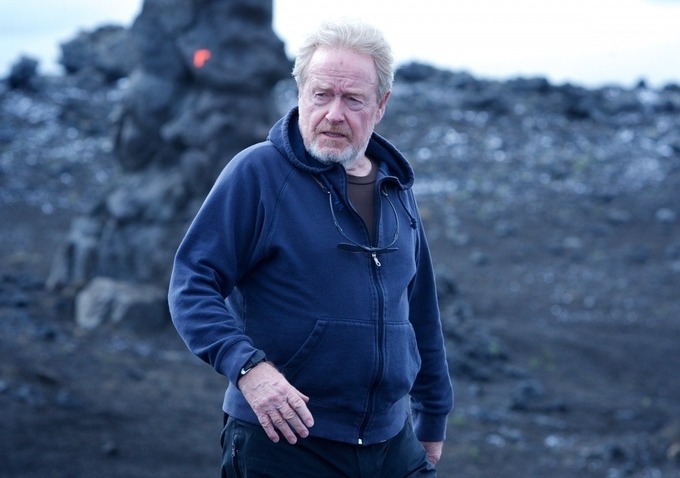 The fate of a Prometheus sequel is likely being decided as we speak...on Blu-ray shelves nationwide. Ridley Scott's return to the Alien universe just came out on Blu-ray after its slightly disappointing U.S box office, grossing just over $126 million. When combined with its international take, though, the film was a moderate hit, grossing just over $400 million. That's not a number that guarantees a follow up but the movie has generated a ton of discussion and a strong showing in the home market would surely help the sequel's case immensely.
Scott recently spoke about that potential film and made it sound like a Blade Runner sequel was more certain than a second trip on the Prometheus, saying that the sequel to the 1982 classic was definitely "happening." Read his quotes after the jump.
Scott's quotes come from Metro (via Superhero Hype). In regards to Prometheus, Scott offered this hint of what might occur in the sequel:
Prometheus evolved into a whole other universe. You've got a person [Noomi Rapace's Elizabeth Shaw] with a head in a bag [ Michael Fassbender's David] that functions and has an IQ of 350. It can explain to her how to put the head back on the body and she's gonna think about that long and hard because, once the head is back on his body, he's dangerous.
As well as this:
They're going off to paradise but it could be the most savage, horrible place. Who are the Engineers?
The journalist then asked him about the "rumored" Blade Runner sequel:
It's not a rumour – it's happening. With Harrison Ford? I don't know yet. Is he too old? Well, he was a Nexus-6 so we don't know how long he can live [laughs]. And that's all I'm going to say at this stage.
Scott's confidence in the Blade Runner sequel is encouraging, especially with so many other films on his plate. He's working The Counselor now, followed by about a dozen other options, so that quote makes it sounds like Blade Runner could be lined up sometime after that. As for Prometheus 2, that's also a possibility but since all we've heard is who would not be writing it, and Blade Runner at least hypothetically has producers working on it, it seems that's further along.
Which of these projects do you think will happen first? Will either one never happen?