Cinematographer Harris Savides, Who Shot 'Zodiac,' 'The Game,' And 'Milk,' Has Died At 55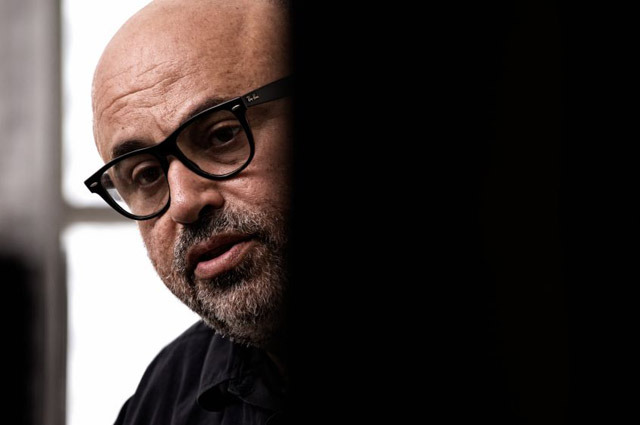 You might not know the name Harris Savides, but you know his work as a cinematographer. An award-winning stretch of music videos, including R.E.M.'s 'Everybody Hurts' and Nine Inch Nails' 'Closer,' led to an impressive his feature film debut, David Fincher's The Game, in 1997.
What followed was a long stretch of films with Gus Van Sant (Finding Forrester, Gerry, Elephant, Last Days, Milk) and feature work with directors such as Ridley Scott, Sofia Coppola, and Noah Baumbach, during which Savides mastered a distinctive style that defined a wonderful mid-point between realism and pure cinema. His twin recreations of '70s San Francisco (in Zodiac and Milk) could be the new standard for integrating practical and digital effects to create a compelling recreation of a period location. Savides did some of the best digital work in the early days of the format, and was one of the cinematographers whose style could flow from film to digital with apparent ease.
Now we've learned that Savides died today at the age of 55. The cause of death is not widely reported, but there are hints of a serious illness faced by the cinematographer in the last few years. His last film work will be seen in Sofia Coppola's next film, The Bling Ring. 
My own connection to Savides is slightly more personal than it would be to other filmmakers. He would never have known who I am, but he was the director of photography on the first big commercial I crewed on ('Employee Number 8,' an Addidas spot featuring Antoine Walker of the Celtics, in 1997) and I was overjoyed to find that I'd have a chance to watch the working methods of the guy whose work I had just loved so much on The Game and the video for Tom Waits' 'Goin Out West.' I spoke to Savides briefly a couple times on the set of that spot, and he was politely patient as I asked a bunch of pointlessly technical questions.
For more info on the man, Focus Features has a great profile thanks to his work on Sofia Coppola's Somewhere, and Filmmaker Magazine maintains an online version of a Zodiac-era article about his transition to digital.
Here's Savides during a stop by the Criterion office earlier this year:
And here's what will likely go down as the most famous interview with Savides:
Here's a brief chronological collection of his work: