Shailene Woodley In Talks To Play Mary Jane Watson In 'The Amazing Spider-Man 2,' Electro Rumored As Villain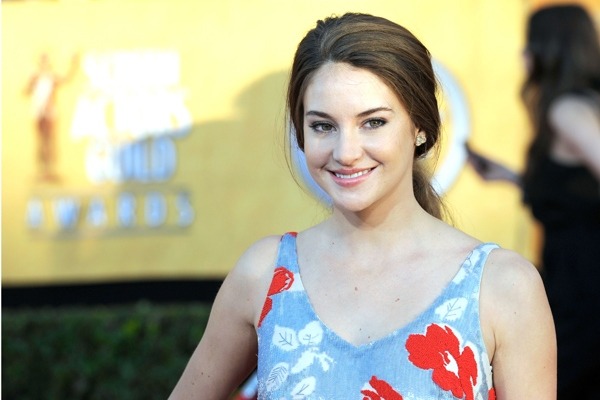 Sorry Kirsten Dunst, you're the latest to be replaced in Sony/Columbia's Spider-Man series. With Marc Webb confirmed to return as director for The Amazing Spider-Man 2, the studio is moving forward with casting for the film, and there are a couple big reveals today.
One is that Electro is rumored as "one of the villains" under consideration for the sequel. The other is that Mary Jane Watson, played by Dunst in Sam Raimi's films, is definitely going to appear. And Shailene Woodley (The Descendants) is the likely choice to play her.
According to Variety, Woodley is the "leading choice" to play Mary Jane opposite returning actors Andrew Garfield as Peter Parker and Emma Stone as Gwen Stacy. Will Stacy die in this film? Her character's fate is writ in red ink thanks to the well-established comic book continuity, and Stone has talked about the fact that her days are numbered as a cast member of this film series. Regardless, it's interesting to see Webb and the studio considering an actress who is younger than Garfield by eight years. Sure, she's actually appropriate to play a high schooler, but placed against the other two leads will she look too young?
The Amazing Spider-Man 2 shoots early next year, and so there's a lot of casting news left to reveal, and room for rumor to proliferate. Part of the reason for the Electro rumor has to do with the unknown character who shows up in the post-credits scene of Webb's first Spidey installment. But without any real data on the script (credited to Alex Kurtzman and Roberto Orci, and Jeff Pinkner, though others, notably James Vanderbilt, have written on it) we've got to wait for a true villain reveal.
The sequel is scheduled for May 2, 2014.