Ralph Fiennes To Be Concierge Of Wes Anderson's 'Grand Budapest Hotel'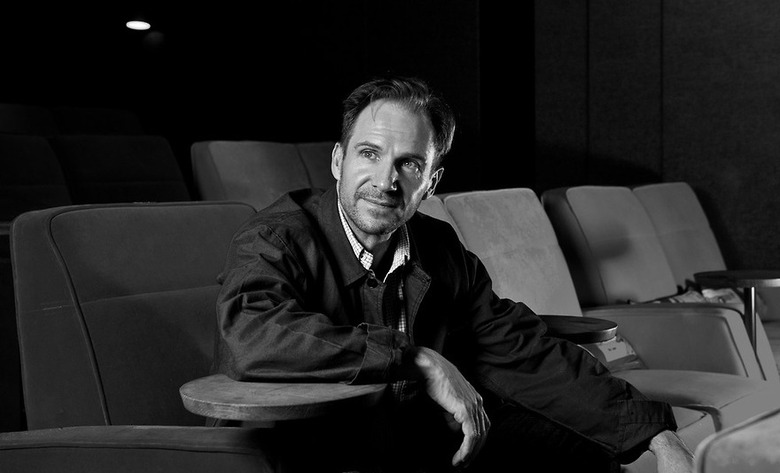 There are films that land a high-profile cast because they promise easy cash for little work (ahem, New Year's Eve), and then there are pictures that attract major talent because they actually seem worthy of it. Wes Anderson's next project seems to fall in the latter category. The director has a pretty fantastic track record with A-list talent so far, so it's no wonder he's collecting an enviable roster for The Grand Budapest Hotel.
A couple of weeks back, Anderson squelched rumors that Johnny Depp had signed on to star, but with or without him, the film is continuing to rope in some interesting names. Angela Lansbury and (no surprise) Bill Murray were reported as part of the cast a not long ago, joining Owen Wilson and Jude Law. Now the latest addition is Ralph Fiennes, who's a newcomer to Anderson's genteel universe. More after the jump.
Fiennes is known mostly for his dramatic roles, most notably Schindler's List, The English Patient, The Reader, and the Harry Potter series, but has occasionally forayed into comedies including Nanny McPhee Returns, In Bruges, and, um, Maid in Manhattan. He has a busy several months coming up, with appearances include Great Expectations, Skyfall, and The Invisible Woman (the latter of which he also directed).
Little is known about the plot of The Grand Budapest Hotel at this point. Anderson has previously said that the Europe-set film is based upon his own experiences living Paris for part of each year, and that it won't be "family friendly," but that's about all we have to go on in terms of its plot. Look for more details to spill when production gets underway in January.