Sequel Bits: 'Taken 3,' 'Transformers 4,' 'Fast And Furious 6,' 'Texas Chainsaw 3D,' 'Ninja 2,' 'Paranormal Activity 4'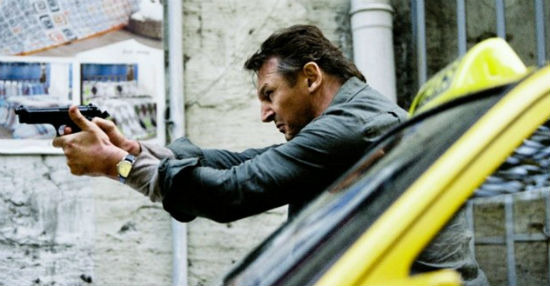 Newly announced sequels, new info on previously announced sequels and the death of others. Tons of news in today's Sequel Bits. After the jump read about:
Liam Neeson didn't think Taken 3 would happen, but the screenwriter of Taken 2 says it definitely is.
Rob Cohen would love to go back to both the xXx and Fast and Furious series.
Tyrese Gibson tweets a semi-spoilery photo from Fast and Furious 6 and says he wants to come back for Transformers 4.
Michael Bay says Transformers 4 will have "a different feel" and "open the franchise up."
Texas Chainsaw 3D will feature footage from the original film.
Director Isaac Florentine and actor Scott Adkins are back for Ninja 2.
Paranormal Activity 4 is coming to IMAX.
After Taken 2's surprising $50 million opening weekend, it seems inevitable that the Taken franchise would continue to a third film. Star Liam Neeson wasn't too keen on the idea before the opening weekend, telling Empire, "I don't see it. I don't think it's going to happen. I really don't. I can't see a possible scenario where audiences wouldn't go, 'Oh, come on...! She's taken again?"
Speaking with Hollywood.com though, the screenwriter of Taken 2, Robert Mark Kamen, said the following:
We didn't start talking about [Taken 3] until we saw the numbers. But then we said, 'Oh, okay. I think we should do a third one.' And Fox wants us to do a third one.
As for where it could go, Kamen added: "We've taken everyone we can take — it's going to go in another direction. Should be interesting."
Rob Cohen, the director of the upcoming Alex Cross, started two very lucrative franchises: The Fast and the Furious and xXx, both starring Vin Diesel. He's since left them in the hands of other filmmakers but, in speaking with We Got This Covered, he said he'd like to do another xXx film and while it had been discussed, it doesn't seem likely for a while:
It's sort of dormant, I'm waiting for Vin [Diesel] to get his head out of Fast and Furious sequels.
He also says he'd consider going back to the Fast and Furious series, though Justin Lin does have that on lockdown for the moment. Speaking of that series, Tyrese Gibson tweeted a cool set photo from the sixth film, suggesting a union between Dwayne Johnson's character and the band of drivers led by Paul Walker and Vin Diesel.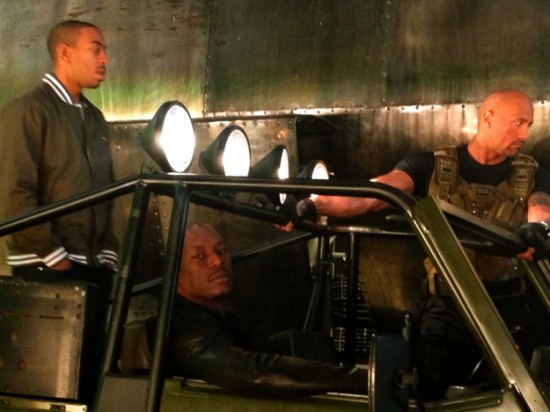 In addition to that photo, Gibson came out and discussed Michael Bay's Transformers 4, a franchise he's been involved with since the beginning. Bay has said time and again that this latest version would be different (more on that in a bit) but Gibson said he's been texting with Bay about it and would be very disappointed if he wasn't involved. Here's part of his quote from Mobli (via Transformers Live), head there to read the whole thing.
In my mind not be in a part with Transformers 4... if that's even happening... it f**** me up. I'll be honest... I love it. It was the childhood, movie, favorite of mine... you know I don't really not wanna be a part of the franchise. Period. You know when you lose a team member sometimes you gotta keep going. Period.
Speaking of Transformers 4, Michael Bay spoke to Entertainment Tonight about the film and once again said it's going to have a different feel, will open the franchise up for many more movies and "predominantly" feature new actors. There's still hope, Tyrese!! Here's the video, thanks to TFW2005:
John Luessenhop's Texas Chainsaw 3D is coming early next year but next week you can read all about my visit to the set of the film. One of the things that'll become much more clear at that point is why the Lead Stereoscopic Engineer of the film told 3D Focus they had to turn scenes from the 1973 Tobe Hooper original into 3D. So yes, the film will feature footage from that movie. More next week for sure but thanks to Bloody Disgusting.
I'll admit, I've never seen Isaac Florentine's 2009 film Ninja, starring Scott Adkins, but when Movies.com says news that its sequel is coming is the "Best Sequel News" of the day, I'll bite. Moviehole reports the director and actor will return for Ninja 2, a sequel to their 2009 film which followed an American ninja protecting a cache of ancient weapons. Filming will reportedly begin in 2013.
Finally, in a move that will surprise no one after the success of the last film, Paramount has announced that Paranormal Activity 4 will be " digitally re-mastered into the immersive IMAX format and released to approximately 300 IMAX digital theaters in the U.S. and Canada, starting Oct. 18 at 9 p.m., simultaneous with the film's release." Thanks to Coming Soon.