Rumor: Warner Bros. Once Again Considering Armie Hammer For 'Justice League' Batman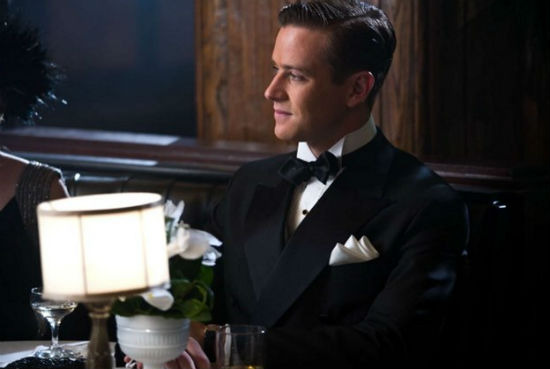 Before The Social Network, before The Lone Ranger, before The Dark Knight, Iron Man, Thor and The Avengers, Armie Hammer was already Batman. The year was 2007 and Warner Bros., trying to make a superhero team up film well-before The Avengers, cast the then unknown actor as the Dark Knight himself in Justice League. Of course, this never ended up happening and the studio had unprecedented success with another actor as Batman.
Fast forward a few years and the studio is once again trying to get a Justice League movie off the ground, reinvigorated by the success of The Avengers. Will Beall (Gangster Squad) has been writing the screenplay and Ben Affleck was rumored to be Warner's choice to direct. In that same vein, the latest rumor is Hammer is "back on Warner Bros. radar" to play the Caped Crusader. Read more after the jump.
While the Affleck Justice League news came from Variety, this one comes from Moviehole.net, so don't exactly consider it gospel. But it makes sense. If Warner Bros. liked Hammer for the role before he was a household name, they surely like him even more now. The studio has trusted him before, giving him a plum role in J. Edgar. Plus he's currently only 26, which is younger than both Christian Bale was in Batman Begins and Michael Keaton was in Batman, proving he'd be in his prime for a potential franchise. Which is exactly the plan, as the Justice League movie could kick off a new Batman series.
However, with the screenplay still being worked on, no director attached and definitely no greenlight, this rumor, at best, originated from a passing comment between executives in the Warner Bros. commissary. Still, it's worth discussing as we all patiently wait for some sliver of official information on this highly anticipated film.
Back in 2010, Hammer talked to MTV about the failed project and you can see his enthusiasm. Does he still have it? Do you think Hammer would be a good match for the cape and the cowl?
Get More: