Fourth Season Of 'Louie' Delayed To 2014; Louis C.K. Requested Delay To Allow Creative Recharge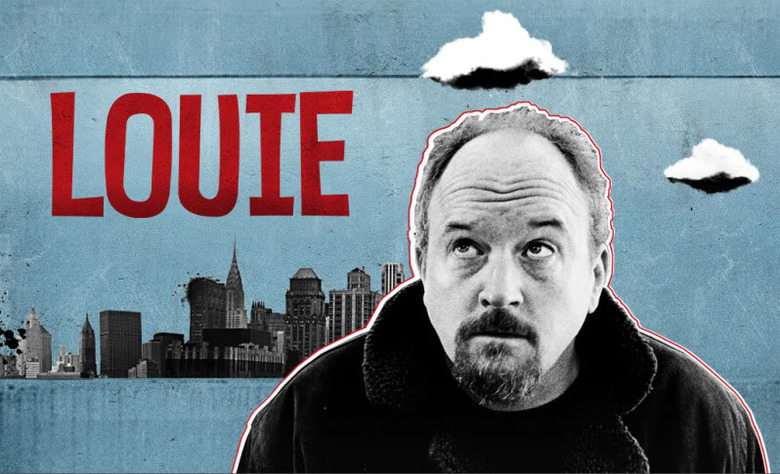 It's one thing to hear of the truncated fourth season of Community being delayed, and quite another to hear today's news that FX is putting Louis C.K.'s show Louie on "extended hiatus." Louie's fourth season will arrive in 2014, but in this case the delay doesn't seem to be related to corporate indecision about how to handle the show. Rather, it is a way to allow Louis C.K. to create the show at a pace that will keep it vital and powerful. Which is to say: while waiting longer than usual for the next season isn't so great, the reason for the delay is the best possible one.
THR relates that FX president John Landgraf announced the delay today in a conference call, saying that the hiatus came at the request of Louis C.K.. He said,
Louie has continued to raise the bar and recharge his batteries. I don't think there's anyone else in business who's produced, starred, directed and edited all but seven episodes ... I'm not surprised he needs a bit of a break.
And the Louie creator explained,
I want season four to go somewhere new ... I'm looking back to when I did the first season and the time I took to do the show and decide which directions to go in and I want that back again. I want a little breathing room... The last three seasons have been a surge of fun stories and it's been great to share all the stuff and I want the show to keep getting better. I want it to keep being something that comes from somewhere fun and important.
He'll also take a bit more time for all aspects of production, hopefully writing next year for a fall shoot and a May 2014 launch for the fourth season. Variety paraphrases C.K. saying that he mentally groups things into trilogies, and that the recently concluded third season finishes the series' first trilogy. Season four will begin a new "trilogy," and the "pie in the sky" goal is nine seasons, making up three loose trilogies.