Classic Charles Schultz Comic Strip 'Peanuts' Coming To Theaters From Fox And Blue Sky Studios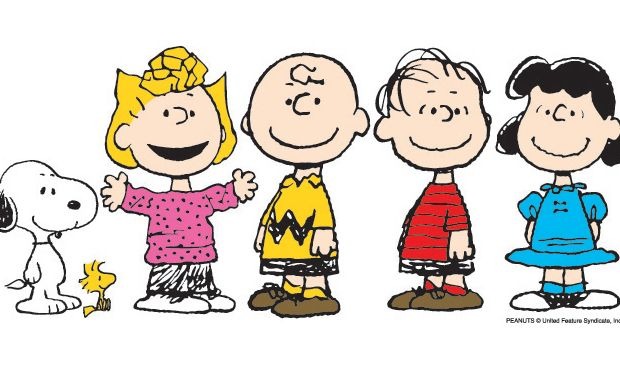 When you think of an animated Charlie Brown, Fox and Ice Age animation house Blue Sky Studios don't want the only vision that comes to mind to be from the old animated specials seen during holidays on television. No, the two companies are going to want you to think of their new animated take on Charles Schulz's long-running Peanuts gang.
Fox and Blue Sky have been angling for the rights to make a Peanuts film for years, and now things are all set, with a release date of November 25, 2015 inked for a feature that will commemorate the 65th anniversary of the comic strip. (It'll also be the 50th anniversary of the best-known animated version of Peanuts, A Charlie Brown Christmas.)
A press release says that Fox has Steve Martino (Horton Hears a Who! and Ice Age: Continental Drift co-director) to direct from a script by Craig Schulz and Bryan Schulz & Cornelius Uliano. And, yes, those names do mean that Peanuts is being kept in the family, to some extent, as Craig and Bryan are the son and grandson of Peanuts creator Charles Schulz.
Craig Schulz is also president of the Charles M. Schulz Creative Associates, and he released a boilerplate quote saying,
We have been working on this project for years. We finally felt the time was right and the technology is where we need it to be to create this film. I am thrilled we will be partnering with Blue Sky/Fox to create a Peanuts movie that is true to the strip and will continue the legacy in honor of my father.
Yeah, the technology is right. Because pen and paper was never quite good enough. Regardless, I'll hope this is good. The Peanuts characters are one of the greatest treasures of the comics medium, and I'd love to see Fox and Blue Sky do right by Schulz's original creations.