NBC Delays 'Community' And 'Whitney,' Hires 'Carnivale' Creator For New Take On 'Dracula'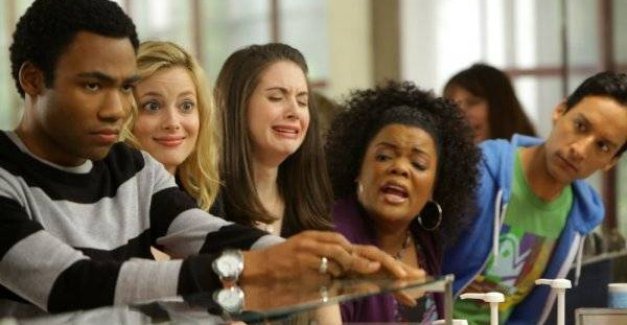 Community fans have hoped for the best when it comes to the fourth season of the playful sitcom, which is now being shot without the input of creator Dan Harmon. And while NBC and the current showrunners, David Guarascio and Moses Port, have insisted that everything is on track for a satisfying season, now we don't know when that season will actually begin. The truncated fourth season of the show was meant to move to Friday night on October 19. But now NBC has delayed that season start
Whitney, also set for a Friday debut on the 19th, has been delayed as well. NBC isn't talking, though Vulture says the reason could be as simple as money, as the network is paying to market other new shows, and hasn't been able to get around to the Friday leftover slate. We'll have to wait and see what the Peacock does with both shows, and whether it moves them to new days, or lets them slide back to their original days. (That would be Wed. for Whitney, and Thurs for Community.)
After the break, new info on NBC's plans for Dracula.
Deadline announces that Carnivale creator Dan Knauf has signed on as show runner and head writer for Dracula, with plans for him to work alongside series creator Cole Haddon.
We know that Jonathan Rhys Meyers will play Drac, with the action set in the 1890s and a tone described as "Dangerous Liaisons meets The Tudors." The plot is related in part to the classic Bram Stoker novel, at least at the beginning. The description goes like this:
Dracula (Meyers) arrives in London, posing as an American entrepreneur who maintains that he wants to bring modern science to Victorian society. In reality, he hopes to wreak revenge on the people who ruined his life centuries earlier but falls hopelessly in love with a woman who seems to be a reincarnation of his dead wife.
At this point, so much has been done to Dracula in every conceivable media that it hardly seems sacred, but it's also difficult to get overly interested in any new take. But if the show really offers something fresh with respect to Dracula, I'll be excited to see how it works out.