Retro 1982 Fix It Felix Jr Arcade Game Commercial Featuring 'Wreck It Ralph'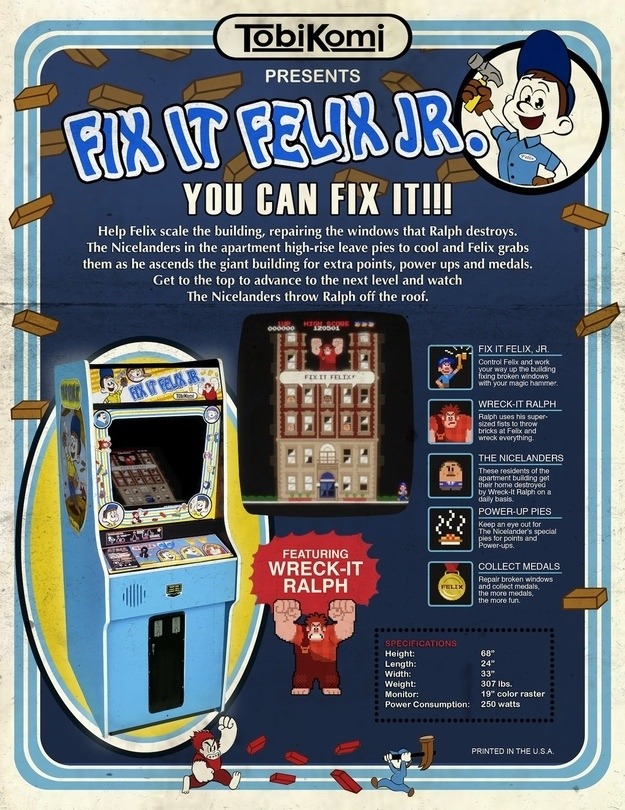 As you know by now, Disney Animation's Wreck It Ralph follows the journey of a villain from an old 1980's arcade game. To help promote the film, the mouse house has created an awesome viral video which claims to be a 1982 commercial for the Fix It Felix Jr arcade game. Watch the television spot embedded after the jump. And if you haven't already, play the Fix It Felix Jr. arcade game online (also available on the Apple app store).
The tv spot first appeared on BuzzFeed. Some might remember that Disney ran a simular viral for Toy Story 3, creating old tv commercials for the Lots-o-Huggin Bear (also a Japanese version).
Here is the original one page flier for Donkey Kong, an arcade game which Fix It Felix Jr is inspired by: